Partnership built on firm foundations
International brick supplier Michelmersh is helping students to build careers in the construction industry by donating important resources to Telford College.
The company, which owns the Blockleys manufacturing site at Trench Lock, makes millions of clay bricks and pavers every year to help build homes, schools, hospitals and offices for the public and private sectors, both in the UK and overseas.
Michelmersh has donated 1,600 bricks to Telford College's Haybridge campus, to help construction students develop their bricklaying skills.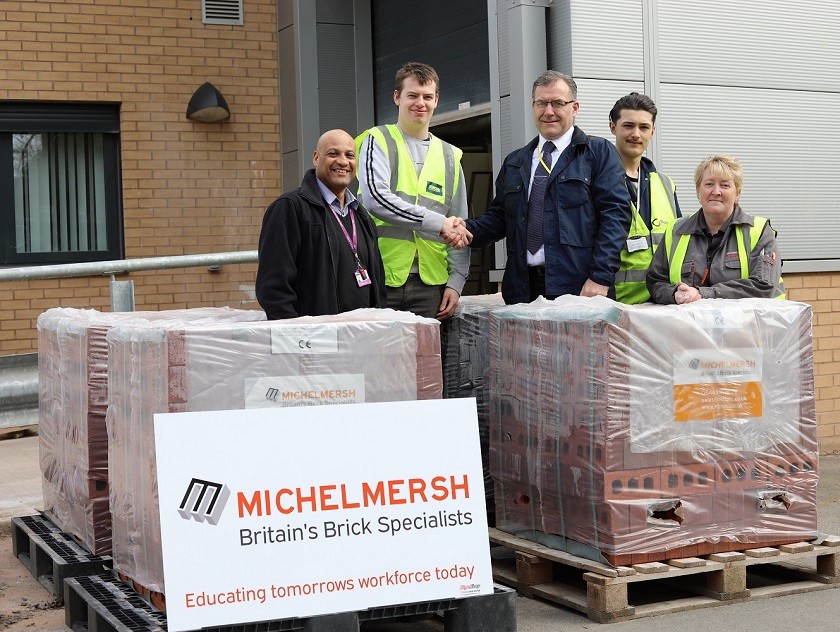 Works manager Lee Taylor said: "We are keen to give Telford College students the best possible resources to help them learn all about the construction industry. The construction students have visited the quarry, and seen how we manufacture the bricks. We're keen to work with Telford College and be part of their future."
Telford College construction tutor Richard Joyce said: "We've been working closely with Michelmersh this year, and it's fantastic to see a large company like this really taking care of the up-and-coming generations. The students will benefit from this working partnership and see what the construction industry is like."
Construction student Charlie Turner, 19 from Brookside, said: "It's good to see Michelmersh donating all of these bricks to help us on our course."
And Clarence Jones, 16, from Donnington, added: "I want to be a builder as a career, and these bricks will help me develop my skills."
Pictured: From left, Richard Joyce, Charlie Turner, Lee Taylor, Clarence Jones and Angela Pitchford at the handover