Businesses will pitch to overseas buyers
Businesses from across Shropshire and the wider Midlands will get the chance to pitch their products and services to buyers from Africa at a specially-organised event in Birmingham.

The Department for International Trade (DIT) West Midlands has organised the Meet the Expert: Africa event, which will take place at the Platform, Millennium Point, on Wednesday (October 17) from 1.30-5pm.
This showcase follows hot on the heels of a similar event where 17 companies – all from food and drink, fast moving consumer goods, health care, business and professional services sectors – won the chance to put their goods and services directly in front of 16 buyers from Nigeria, South Africa, Uganda, Kenya and Zambia.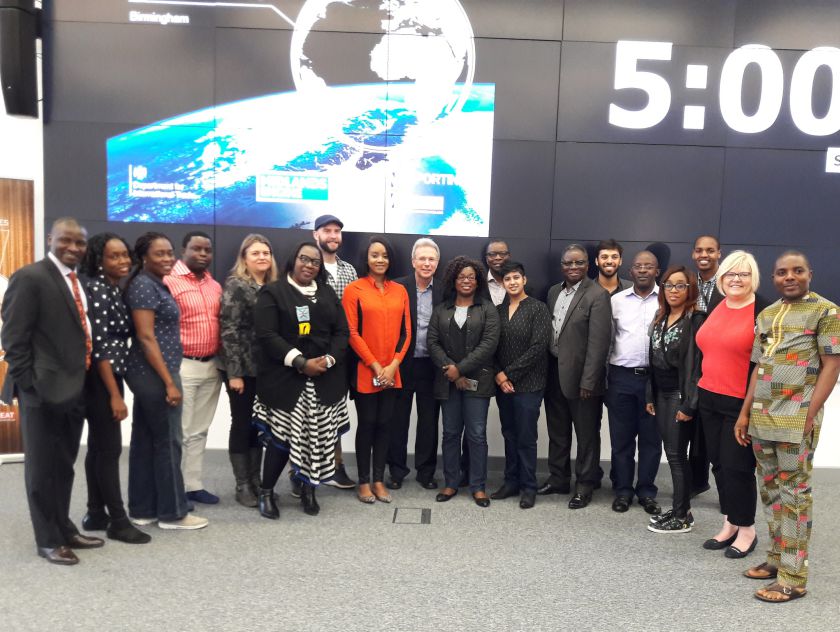 The competition, which was aimed at companies not yet selling in the continent, was organised by West Midlands Chamber of Commerce.
The winners were selected to go forward to the pitch at iCentrum, where they were given five minutes to introduce their products and services to buyers including Umsinsi Health Care and Thrupps Retail from South Africa, LaFarge from Nigeria, and Joint Medical Stores from Kenya.
Among them was Solihull-based Grenade, which makes sports and nutrition snacks; Ivy Wild Hair, a Birmingham hair care business launched in May by structural engineer Sherine Walrond; Tickle Tots, the Shropshire-based reusable nappy company; Zeos Man, a men's skincare and waxing kit company from Coventry; and vitamins and supplements company Prowise Healthcare, from Sutton Coldfield.
Nerissa Govender, trade services regional manager (southern Africa) at the Department for International Trade (DIT), said with Africa accounting for three per cent of the UK's exports of goods and services and growing, many buyers were keen to attract British businesses.
"The buyers who have come over to the Midlands have been really impressed with the innovative goods and services that would work very well in a number of African markets," she said.
"It's the first time they have experienced an event where companies pitch directly to the buyers and it's a novel idea that has proven to work very well. I hope that this is just the beginning of what will be successful exporting relationships."
Amanda Wilde, of Umsinsi Health Care, travelled from South Africa in the hope of finding new medical and healthcare products.
"I've been really impressed with the innovations and the potential difference that some of these products could make," she said.
Andy Smith, international relationships manager at Department for International Trade (DIT) West Midlands, said: "It's the first time we've organised an event like this and feedback from the buyers has been very positive indeed, with projected sales in seven figures. I was really impressed by the quality of the presentations from the suppliers and we hope that the businesses who pitched will soon be selling into African markets."