Promotions for law firm colleagues
Four colleagues at a Shropshire law firm have all been promoted to senior positions.
Liz Harris-Clark, Emma Smith and Mark Turner, who are based at the FBC Manby Bowdler offices in Telford, have all been promoted to Associate.
Liz and Emma are both part of the family team, and advise on all aspects of separation and divorce, while Mark works in the planning department and can advise on a variety of matters including planning applications, appeals, hearings and enquiries.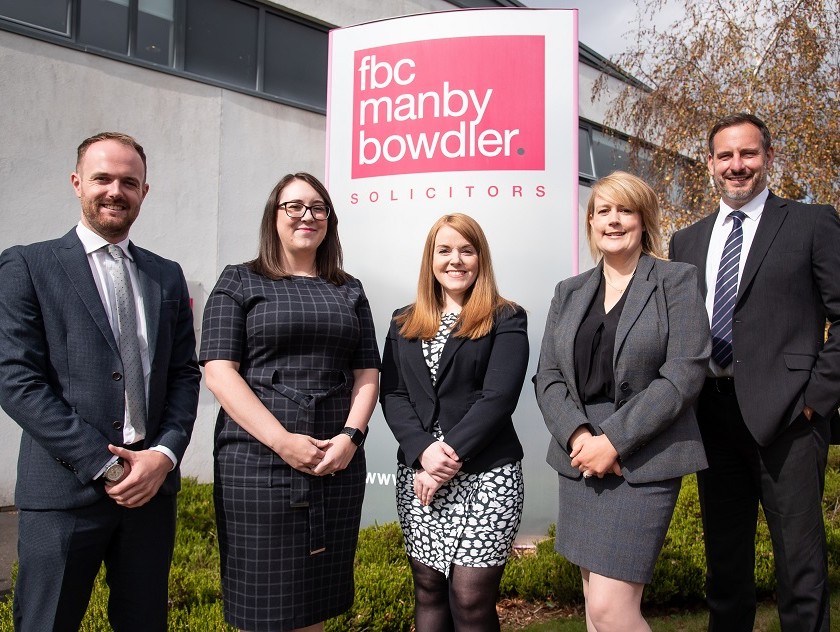 In addition to the Associate promotions, FBC Mandy Bowdler has also appointed Carina Kervin to Partner. Carina, who is based at the Shrewsbury office, works in the firm's wills, probate and lifetime planning division.
Neil Lloyd, managing director at FBC Manby Bowdler said: "We've made seven new senior appointments in total lately including four in Shropshire, promoting from within the firm in recognition of the valuable contributions our people make to our business. They are assets to our firm and our clients and they are being rightly rewarded with the opportunity to progress and develop in their careers with us."
Other promotions for the Midlands branches of FBC Manby Bowdler include Sharaz Khan, a specialist in personal injury law, who has been promoted to Associate and Elisabeth Glover, who has been promoted to Senior Associate – both are based at the Wolverhampton office. Sara Simson, who works at the Redditch office, has been promoted to Partner.
Pictured: from left, Associate Mark Turner, Partner Carina Kervin, Associates Elizabeth Harris-Clark and Emma Smith with Partner Tom Devey