Property expert joins TV guru on panel
A co-director of a Shropshire estate agency was chosen as one of five experts nationwide to take part in a filmed discussion with TV property guru Phil Spencer.
Russell Griffin, of Samuel Wood Estate Agents, (who is also the Midlands regional executive on the Propertymark Board, which helps regulate and shape the sector), was invited by Phil Spencer to give his views and opinions on the current market in his latest film for Move iQ.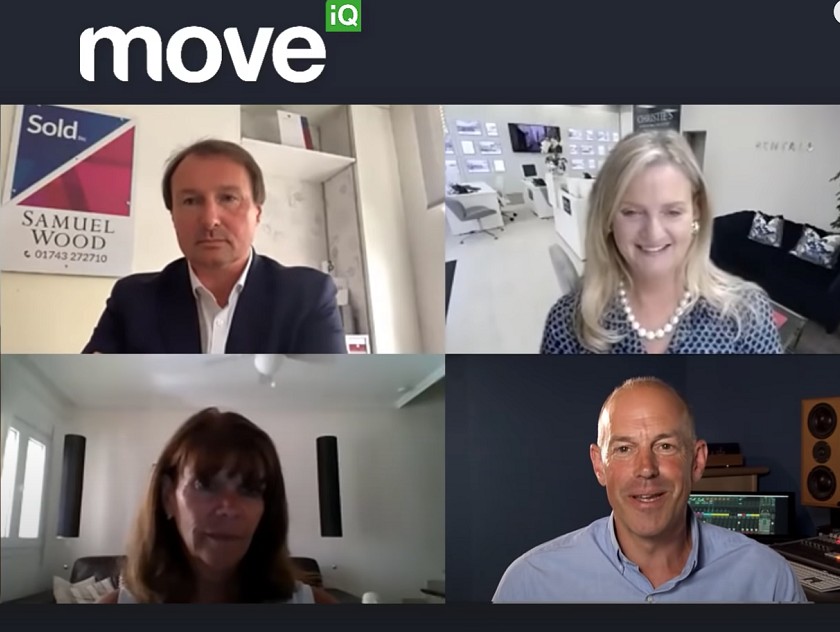 Spencer set up Move iQ - a property portal to offer expert property advice, guidance and tips for anyone buying, renting or selling, as well as homeowners, with its own YouTube channel.
The film offers an expert insight into what Spencer himself describes as the "busiest - indeed most hectic - sales market for the past 25 years."
But the video also seeks to find out if agents really are seeing buyers flee London and head for greener spaces, how agents have coped with the stamp duty holiday deadline and what happens now, and whether buyers are sizing up homes and locations and asking: what would it be like to live here in lockdown?
The panel interview has "broken all records" for consumer engagement on Move iQ and been featured in the Daily Express, Estate Agency Today and other national publications.
Russell, who has been an estate agent for more than 35 years, was joined by Propertymark agents Liana Loporto-Browne from London, Mary Louise Press from County Down, Gill Hunt from the Channel Islands and Georgina Cox from Northwest England.
In the film Spencer asks Russell: "Let's talk about the Midlands. You seem to have been in the papers a lot. Every time I open a paper it talks about the midlands housing market!"
Russell said: "Absolutely. We are on fire. I speak to lots of Propertymark colleagues and we are all reporting the same. Everyone wants to be one step removed. Everyone is moving differently which is really an effect of Covid. All of the shires have become destination places.
"We've found the drive into our part of the Midlands has been phenomenal. Since day one of lockdown. You could never have written it.
"I think the main problem for agents at the moment is a lack of stock coming to market. Generally, the public is sitting on their hands. People don't know what to do next, it's chicken and egg.
"I spend a lot of my time explaining to my clients how to put your house on the market in a low-profile way – to get everything ready and do nothing until they find a house they want and then they are ready to move. I am trying to bring houses to market rather than not at all."