Rescue team receives a boost
Search and rescue volunteers from a Shropshire charity have thanked a local company for supporting their work.
Henshalls Insurance Group has donated £250 to the West Mercia Search and Rescue team to help with their latest fund-raising initiatives.
Director Mark Freeman said: "The volunteers show such dedication to helping others and it takes real commitment to be a part of the team. We are very pleased to offer them some support towards their fund-raising as they have a huge challenge on their hands as they need to replace their well-used 4x4 vehicle and their drone equipment – both of which are vital when it comes to searching for missing and vulnerable people.
"As a company, Henshalls is proud to work with local organisations and community groups that make a real difference, and the search and rescue volunteers are an excellent example of people putting others first."
West Mercia Search and Rescue is a wholly voluntary group and the volunteers give their time, money and dedication to help save lives. Earlier this year the were presented with the Queen's Award for Voluntary Service – the MBE for voluntary groups.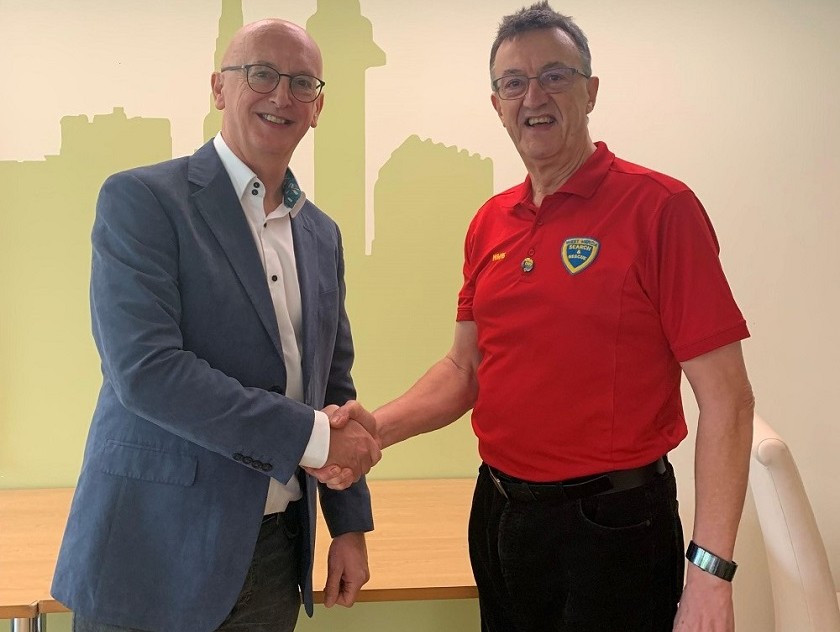 Search planner and fund raising officer Andy Neal said: "We couldn't run our charity if it wasn't for public support and we're very grateful to Henshalls for their donation – we don't receive any money from the Government, and we need to raise the £60,000 a year it costs to run the team.
"We need to give our operational members the best training, safety kit and specialist equipment so that they can do their job safely.
"Every penny that is donated goes towards supporting and maintaining the operational rescue team, so we're always keen to hear from local companies and groups that may be able to pledge their support and kindly make a donation." To find out more visit www.westmerciasar.org.uk
Pictured: Mark Freeman from Henshalls and Andy Neal from West Mercia Search and Rescue