Revamped website for gifts firm
A revamped website has been launched to help people looking to buy eco-friendly gifts in a sustainable way.
Calluna Upcycling is led by Heather Crowe and Yvonne Beach. Having worked extensively in the events industry and seeing all of the wastage from expos, they wanted to find a way of utilising event waste into fun gifts.
The company has now launched a facelift to their website at https://calluna-upcycling.co.uk
The old site was functional but it did not really show the variety of products available or communicate the company values of giving life to used fabrics in an ethical way which otherwise have ended up in landfill.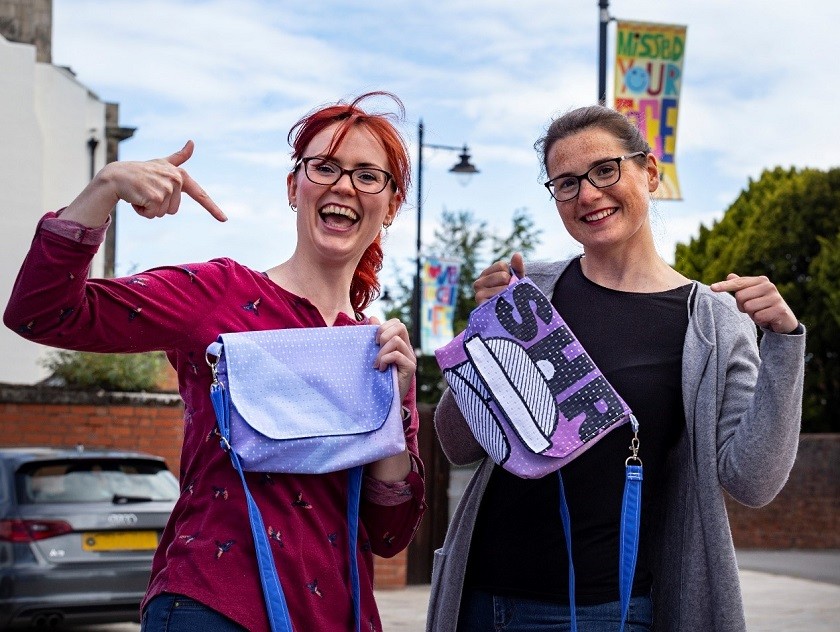 The site features bright and colourful pictures of the product page including gifts, drawstring bags, handbags, tote bags, zipped bags and tableware, and it will make it easy for users to choose a gift knowing they are supporting a local business, the Severn Hospice, and the environment.
Heather said: "I am absolutely thrilled with the new website. It really communicates our brand values and makes it easy for people to buy from us."
Yvonne said: "We have worked hard to re-design the site with bright photos and easy of use and look forward to adding more exciting products in the future."
Calluna Upcycling are based in Shropshire and they take event industry waste and turn it into new products. They also believe in supporting their community and donate 10% of all proceeds to the Severn Hospice.