Site set for new lease of life
The old Severn Social site in Frankwell, Shrewsbury, is set for a new lease of life after being purchased by The Shire Collection - one of the largest independent venues and restaurant owners in Shropshire,
The Shire Collection, has announced the planned opening of a Shire Residence boutique hotel and Hush, an immersive Greek-themed restaurant inspired by the movie Mamma Mia!. This new venture comes after the company saved The Peach Tree Restaurant in Abbey Foregate from closure in December last year.
Led by Michael Halford, the director of The Shire Collection, the company also runs other Shropshire venues, including The Buttercross in Market Drayton, Havana Republic in Abbey Foregate, and The Boujee Lounge in Castle Foregate in Shrewsbury.
The new boutique hotel will feature individually-styled rooms and suites, each offering a blend of contemporary and traditional design elements inspired by the town.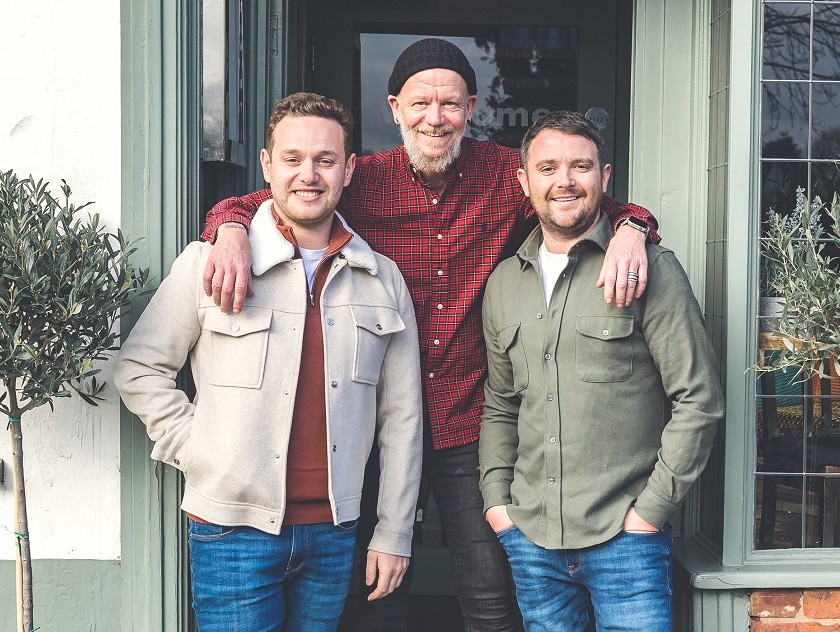 Hush, the immersive Greek-themed restaurant, will offer a one-of-a-kind dining experience, with a menu inspired by the flavours and ingredients of Greek cuisine, curated by executive chef Chris Burt. Guests will be transported to an idyllic Greek island, as they enjoy a delicious meal and sing along in this unique culinary adventure.
"We are thrilled to be opening Shire Residence Boutique Hotel and Hush following development of the old Severn Social site in Shrewsbury," said Mr. Halford. "Our recent success in saving The Peach Tree Restaurant has given us the confidence to expand and offer our guests an even more unique and unforgettable experience."
Shire Residence Boutique Hotel and Hush will open at the end of May, and bookings are now being taken for both the hotel and the restaurant.
Pictured: Michael Halford and Ben Anderson, owners of the Shire Collection ,with Chris Burt, outside the Peach Tree in Shrewsbury