Ruling on sleeping shifts pay
Care companies stand to benefit from a ruling which restricts the entitlement of carers who work "sleeping shifts" to the minimum wage.
In a landmark decision for the care sector, the Court of Appeal has ruled that carers who sleep at a client's home, when they are technically 'on call', are not entitled to the minimum wage during that period.
John Merry, head of employment law at Lanyon Bowdler in Shropshire, said the ruling would be welcomed by care companies but they needed to be careful about how to react to the ruling.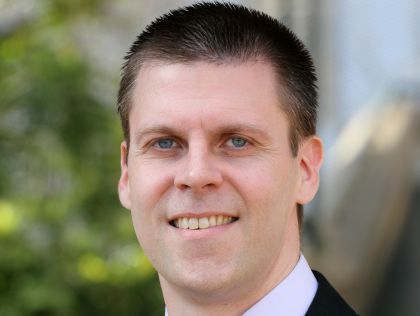 He said: "Employers who currently pay the national minimum wage for sleeping shifts should seek advice before they reduce employees' pay in light of this judgment.
"Any reduction in pay – in the absence of a valid contractual provision enabling the reduction, which will be rare, or employees' consent – will amount to a fundamental breach of contract, entitling employees to resign and bring claims based on constructive dismissal.
"And where 20 or more employees at one establishment are affected by a unilateral reduction in pay, collective consultation rules will need to be complied with, failing which affected employees will be entitled to protective awards worth up to 90 days' pay.
"In certain circumstances, employers can force pay reductions in breach of contract. In the case of employees with more than two years' service, who will have protection against unfair dismissal, there will need to be a sufficient business reason to force the change and an appropriate procedure will need to be followed – including individual consultation and a right to appeal – if liability for unfair dismissal is to be avoided.
"Employers should also bear in mind that even where a pay reduction is implemented fairly and lawfully, in the absence of binding settlement agreements, employees could still chance their arm with claims – which could put employers to considerable expense of time and, in the absence of legal expenses insurance cover, legal costs."
Prior to the Court of Appeal's decision, the law had been interpreted that where the worker being present at the required location was a legal or regulatory requirement, but they were permitted to sleep unless and until they were called upon, and the time spent sleeping, as well as any time spent awake actively performing duties, was to be treated as working time.
But the Court of Appeal has ruled that the correct interpretation of the law is that when such employees are asleep, they are merely available for work, and not actually working, so entitlement to the minimum wage does not apply.
John added: "This decision will be welcomed by care providers, in an industry where funding is notoriously tight and meeting a minimum wage obligation in respect of sleeping shifts has been a problem. Other sectors in which employers will benefit from this ruling are the security and hotel industries."
Pictured: John Merry - head of employment law at Lanyon Bowdler