Success brings need for more space
A Telford refurbishment company is on the move after continued nationwide success saw it outgrow its former home.
Qi Refurbs and Contracts Limited was initially formed as a home-based business before moving to the Business Development Centre on Stafford Park. And now, after increasing its workload and taking on more staff, the team is set to relocate to brand new premises on Hortonwood.
Founders Calvin Boden and Jason Palmer began the interior refurbishment company with just a few hundred pounds in 2019 – and their latest end of year figures show they turned over £1.9 million in the last 12 months.
Qi Refurbs and Contracts carries out corporate interior refurbishments including: decorating, joinery, electrical, plumbing, flooring, fire risk works assessments, fire doors, fire compartmentation, air conditioning and suspended ceilings.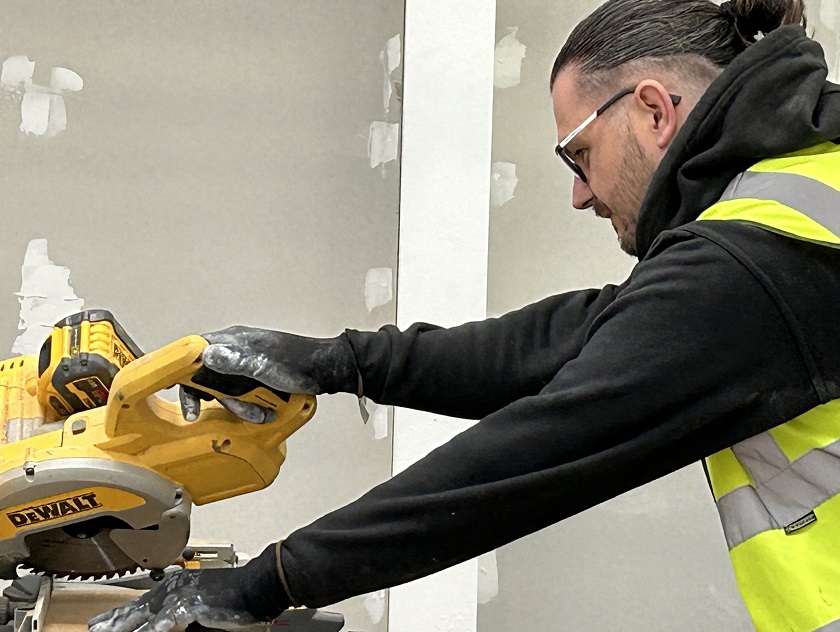 They also specialise in installing dental equipment offering an entire wrap-around package where they can completely strip out and refit an entire dental surgery or dental practice.
Their most high-profile clients include Holland and Barrett (the UK's leading health and wellbeing store) and Bupa Dental Care. They are also working with Mac Construction Consultants, Colosseum Dental and Vein Centres across the UK.
Calvin said: "We are extremely busy and have contracts all over the UK, with projects in Dublin, St Helier, Scotland, Wales and across England too. The move to new premises is an exciting step for our entire team, and we're looking forward to starting afresh in a brand-new space."
QiRC began with just two members of staff, but they now employ eight full-time and two part-time staff.
"We really have outgrown the space we were in and our office move has also created another role for a project co-ordinator, with plans for even more expansion and growth," said Calvin.
"We employ local businesses as sub-contractors wherever possible – in particular, Premier Security and Electrical Services, based on Halesfield. They employ four people and we are responsible for contracting a large part of their workload. And we also employ three or four sub-contracted joiners on a regular basis and two sub-contracted teams for decorating.
"QiRC is a real family business too with six of our family members employed, and we're all very excited about what the future holds for everyone involved."
Calvin and Jason have over 30 years' experience in the industry, and their building and maintenance contract business has a large geographical network of highly-skilled commercial and domestic trades people that allows them to provide the best value services available.