Sustainable style choice on offer
A new local project is providing "conscious fashion" options for nominees, presenters and guests at this year's Shropshire Chamber Business Awards.
With Love From is a shared wardrobe project in Oswestry, and it has over 250 items of party clothing, footwear and accessories ready and waiting to be celebrated at the awards ceremony in Shropshire on Friday June 23.
The project aims to create a shared wardrobe of occasionwear for a community of conscientious shopper. It is encouraging people to donate party clothing, footwear and accessories currently sitting in their own wardrobe.
Each item donated, earns points for the donator. These points can be exchanged for any of the items available at With Love From…pop-up shops. Shoppers can also spend money, or a combination of points and money.
To add to the shared wardrobe concept, With Love From… is also offering a sewing service to repair, alter, customise or completely reimagine items of clothing for customers.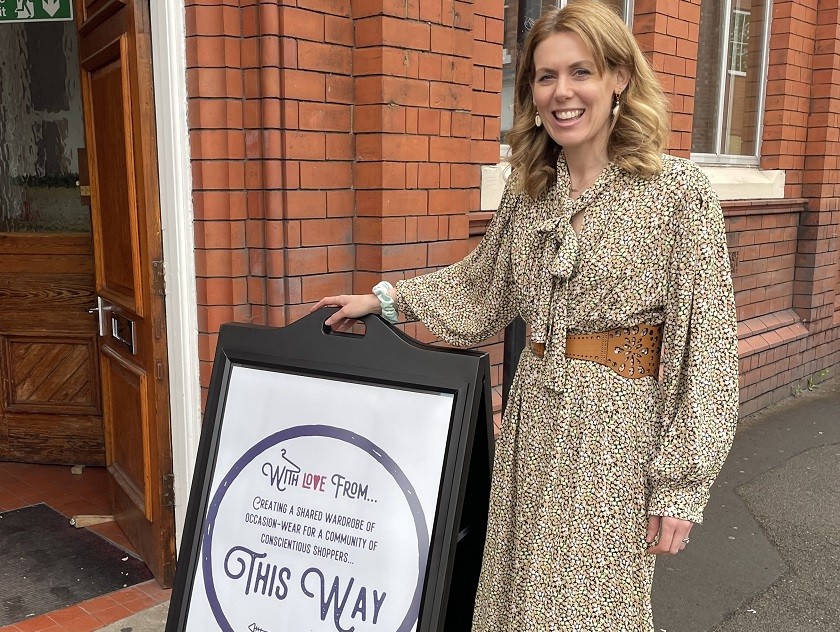 Lizzie Dibble, founder at With Love From… said: "We are very excited to be supporting attendees at Shropshire Chamber Business Awards this year with some beautiful, circular fashion options. It is estimated that on average, British women hoard around £285 worth of unused clothing within their wardrobes. This is the equivalent of more than £34 million worth of useless purchases in Shropshire alone.
"Many of us are sharing our wardrobes informally with friends and family already but at With Love From, we are attempting to extend this idea across the county and maybe even beyond.
"If you are planning to attend next month's business awards, you can visit our website to book a private 20 minute consultation – these are usually £5, but for members of the Chamber they will be free throughout June.
"We have been collecting donations for just over three months and we have already received more than 250 beautiful items from just 30 people, which shows how many'spare' items of clothing so many of us have available to share.
"By slowing down the fashion cycle and sharing our wardrobes, we are not only reducing waste and protecting the earth's resources, but we are also encouraging fashion brands to slow down, be more considerate, pay better, make better and be better."