TSR receives prestigious award
Towler Shaw Roberts has been recognised with another prestigious industry award.

The firm has won the Shropshire award again for 2022 for topping the county leaderboard in the annual EG Radius On-Demand Rankings for being the most active agent in the county throughout last year.

TSR, which has offices in Shrewsbury, Telford and Wolverhampton, led the way for deals completed in Shropshire, including all sectors and deal types, recorded on EG Radius between January 1 and December 31.

TSR's total significantly outnumbered their Shropshire competitors as they completed three times more deals than the firm second on the county list.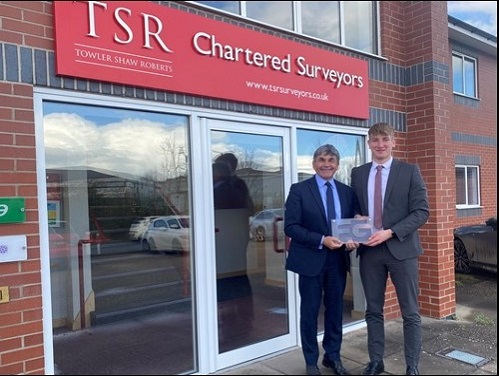 Toby Shaw, a partner at TSR, said: "This award once again illustrates that we have a strong presence in the market and that we remain the agents of choice. We are always proud to be recognised for providing our clients with a high quality service, with this latest award further underlining our standing in the market.

"It's also been a busy and successful start to 2023 as TSR continues to go from strength to strength."

Pictured: TSR's Toby Shaw (left) and Josh Hyde