Three Wrens Gin toasts new premises
A new production, packaging and teaching facility for Three Wens Gin company has opened at Park View Business Centre on the edge of the Combermere Abbey estate near Whitchurch.
Christina Trevanion, the well-known television presenter, joined the team to celebrate the opening and said: "After the last two years of challenging circumstances, it is wonderful to see how this business has been able to flourish to the point where they need new premises. It's a marvellous testament to the innovation and determination in developing a great range of products with national appeal."
The award-winning gin producer had outgrown its previous premises and now has the ability to handle the increased demands of the business.
Nick Wadeson, managing director and founder of Three Wrens Gin, said: "Our growth plans have acted as the catalyst to find a great place to expand into. Our larger premises can now accommodate groups of up to 36 people in the Gin School and we are really well-placed for people to drop in.
"We will establish a centre of excellence for Gin production and visitors can engage and learn about the process involved."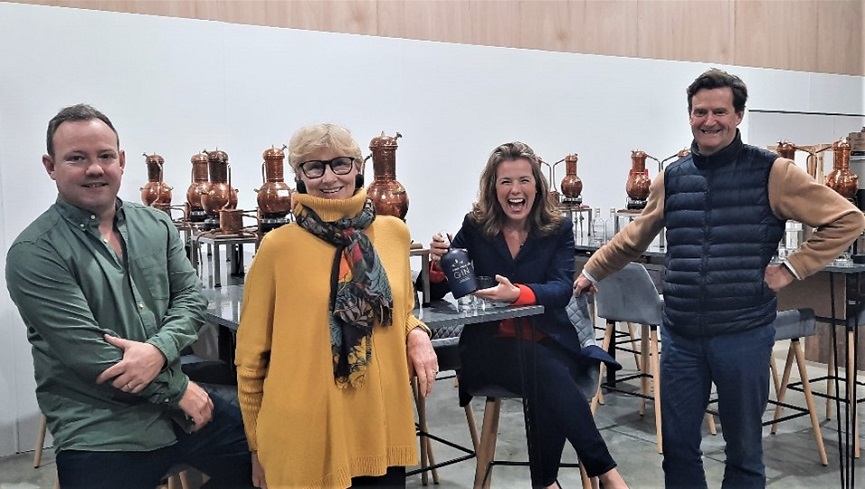 Peter Beckett, of Park View Business Centre, said: "We are thrilled to have been able to attract this great company. It's given us the chance to develop another of our redundant farm building structures and this will help keep working people in the rural economy of the countryside."
The Three Wrens distillery will be open for visitors to drop by and see the distillery in action six days a week, Monday to Saturday between 10am and 6pm.
Pictured: Nick Wadeson (Three Wrens Gin), Sarah Callander Beckett (Combermere Abbey), Christina Trevanion and Peter Beckett (Park View Business Centre)