Tractor deal is agreed
Rea Valley Tractors (RVT) - a tractor and agricultural dealer for New Holland, JCB and Kuhn Farm Machinery - has signed heads of terms to acquire neighbouring Teme Valley Tractors.
Teme Valley Tractors (TVT) has a highly reputable and long-standing history supporting the New Holland and Kuhn ranges and this acquisition will combine a wealth of technical knowledge and understanding of the brands to help better serve the local agricultural community.
Customers will benefit from an enhanced offering in the region with more choice of equipment available within the larger group. There will also be an expanded product range from a single provider, offering additional brands such as JCB materials handling equipment, Bailey Trailers and domestic ground care products like Milwaukee and Stihl that are all core franchises held by Rea Valley Tractors.
Both TVT Welshpool and Knighton branches will continue trading from the current locations, and TVT employees from both businesses will transfer to Rea Valley Tractors at the completion of the deal, targeted to be the end of September. Graham Probert and Martyn Hall will continue in key management roles within the business.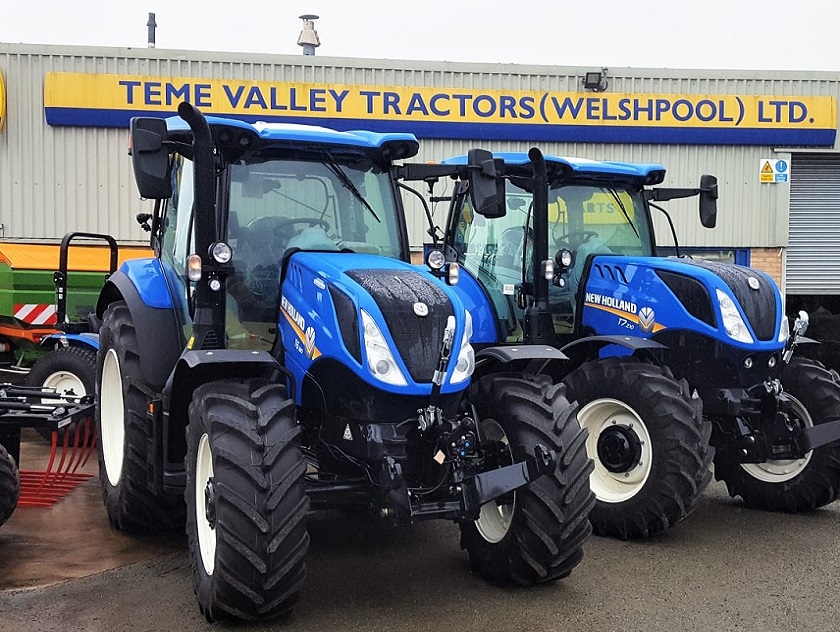 Rea Valley Tractors made a number of exciting changes to the business last year including being appointed the New Holland Agriculture dealer over a larger trading area with three new branches, and the expansion of its JCB territory into Cheshire.
Simon Clarke, chairman of Rea Valley Tractors, said: "The agricultural machinery industry has been through a period of substantial change; RVT has been at the forefront of that. I am delighted to have reached an amicable agreement with Graham and Martyn to acquire TVT and this acquisition will benefit all our stakeholders: customers, staff and suppliers."
RVT and TVT will continue to work as usual, while making the necessary preparations for the future collaboration and integration.
Teme Valley Tractors began in May 1983 before expanding into Welshpool in 1993, with Martyn Hall and Graham Probert managing the Welshpool and Knighton businesses respectively.
Graham said: "We're welcoming the agreement as it brings clear opportunities and benefits for both our customers and our respective teams. Both companies have the same shared family values and dedication to understanding and focussing on the customers needs - each with a well-established and knowledgeable team."