Award for Oswestry car dealership
An Oswestry care dealership is celebrating after winning a Motability award.
Family-owned Vauxhall dealer Arthurs won the Motability award from amongst 120 dealers in a region covering Wales and the West of England.
Motability development manager Richard Osborne visited Arthurs to present the award to William Edwards, 22, the youngest sales manager in the Vauxhall UK network.
Arthurs, which has been a Motability dealer for over 35 years, won the award for its overall Motability performance and customer satisfaction. This also included its record for Motability renewals.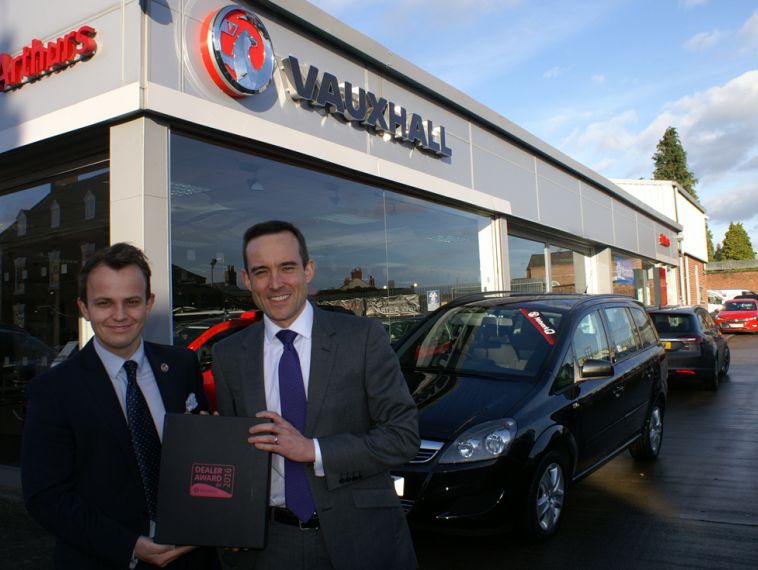 William said: "There is still a misconception that Motability is for people requiring some form of adaptation to assist their driving experience. This isn't the case as only 10% of Motability's current fleet have some form of adaptation.
"There is a set of standards that Motability put in place, including renewal performance, and we are delighted to come top among 120 dealers in achieving those standards."
William Edwards (left) receives the award from Richard Osborne.