Budget 2021: the business verdict
Rishi Sunak said his autumn 2021 Budget was designed to set out plans for a "stronger economy", paving the way for higher wages, a workforce with increased skills and greater productivity levels.
He said it was a simple choice: "To abandon our fiscal anchor and leave our economy adrift with reckless unfunded pledges, or to vote for what we on this side of the House know is the right course – sound public finances and a stronger economy for the British people."
The Chancellor said the UK's economy was forecast to return to its pre-Covid levels at the turn of the year, far earlier than had been forecast back in March.
But he also confirmed that inflation, which hit 3.1% in September – its highest level in many months – was 'likely to rise further' as a result of pressure on energy prices, and supply chain issues.
So, what have the business community made of it all, at first glance? The CBI doesn't believe it will transform the economy, but has broadly welcomed it
Shropshire Chamber of Commerce chief executive Richard Sheehan also said there was much to welcome, saying: "With rising energy costs, higher raw material prices, mounting debt as a result of the pandemic and tax increases due, many firms are facing a cashflow squeeze. So some of the measures which have been introduced this afternoon will certainly be welcomed."
Mr Sheehan said the 50% one-year discount in business rates for the retail, hospitality and leisure sectors would make a significant difference to many Shropshire companies.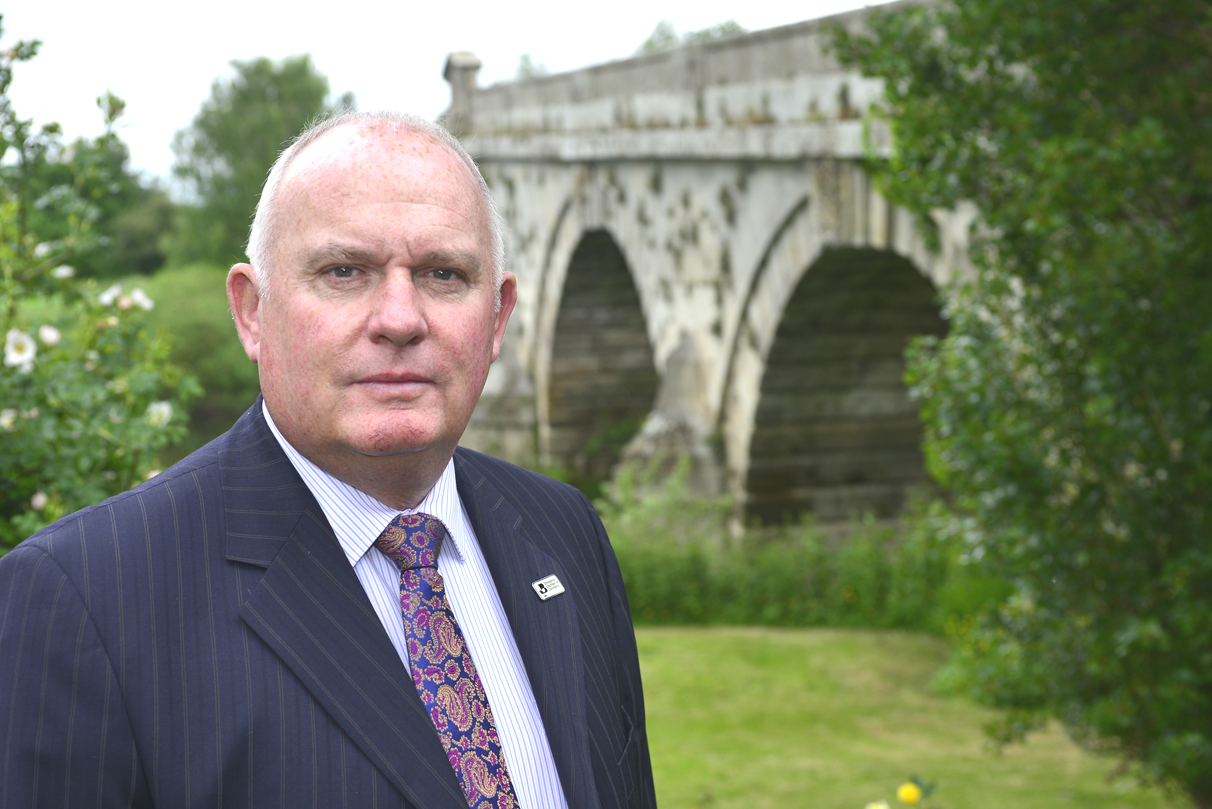 He said the small producers' relief for alcohol producers could boost the county's many artisan beer and cider makers, with the new draught relief on beer duty also helping struggling pubs.
And with petrol prices at record highs, he said the freeze on fuel duty and cancellation of the planned rise in fuel duty would be viewed as some small comfort to drivers.
"There is no doubt that the 8% cut in Universal Credit taper rate for those who are in work will also make a significant difference for the county's lowest paid workers," he said.
On the rise in the National Minimum Wage, Mr Sheehan added: "While businesses support the minimum wage, the size of this increase will cause concern, especially with so many smaller firms already struggling.
"There is a limit to how much more firms can continue to absorb rising costs before they have to raise their own prices adding to inflationary pressures. We believe it is therefore vital that companies are not faced with any further up-front costs for the remainder of this Parliament."
He added: "We have just revealed the results of our latest quarterly economic survey, and one of the biggest 'fear factors' among Shropshire business is rising inflation.
"So there will clearly be some concern at the Chancellor's comments that the current 3.1% rate – already the highest for a long time - is likely to rise further before a predicted fall. This needs to be closely monitored."
Paul Brown, tax director of WR Partners, felt there was little to get too excited or downbeat about.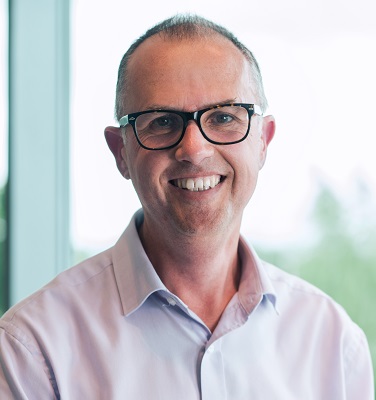 He said: "It seemed for a brief and hopeful moment that the R&D tax relief would be made more generous and indeed it has been slightly extended bit only to include a couple more categories of expenditure including cloud computing. In fact, if anything the concession is narrowed by limiting it to R&D conducted in the UK from April 2023.
Some good news comes in the form of an extension to the £1 million annual investment allowance for business spending money on equipment and the like. This has now been extended to March 2023 which has to be welcome news.
Haulage groups welcomed news that the vehicle excise duty rates for heavy goods vehicles will be frozen, and the HGV levy will be extended until at least 2023.
Mark Stevens, general manager of Shrewsbury's Hencote vineyard, welcomed changes to the tsaxation of alcohol: "At a time when the English wine industry is really starting to take off – and when its sparkling wine is earning respect right around the world – this is very good news."
Marches LEP chair Mandy Thorn said: "We certainly welcome the Chancellor's announcement of additional help for some of the sectors hardest hit by Covid, such as the 50 per cent business rates discount for the retail, leisure and hospitality sector and the extra investment in the British Business Bank to help businesses with access to finance.
"We also support announcements around improved funding for regional transport, extra money to improve skills and training provision and help to develop housing on more brownfield sites – all of which will play a key part in developing our own regional economy."
And Steve Parry, director of Wellington and Shrewsbury-based Q Financial Services, added: "We very much welcome the Chancellor's £3.8billion plans to invest in education, skills and training and boost housing construction on brownfield sites with a £1.8billion investment. The investment in regional transport improvements will also help our region compete on a level playing field with the South East."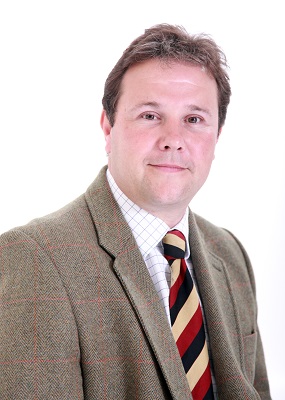 Paul Madeley (pictured), managing director of Madeleys Chartered Surveyors in Much Wenlock, said: "It is fine for the Government to allocate £1.8bn to build 160,000 new homes on brownfield sites, but this does not address the issue in rural areas like Shropshire.
"Although there is limited brownfield land in Shropshire, young professionals can't afford to stay in the villages they've grown up in because there's no smaller houses or houses for first-time buyers. It is something of a chicken and egg situation as there is little in the way of infrastructure because there is nobody to use it. More houses means more demand for schools and shops.
"Rural areas need small developments to keep young people in their communities and keep these communities going."
Richard Partington, managing director of AceOn Energy in Telford, felt the Budget could have gone further driving forward measures to tackle climate change
"There are many green measures in this speech which we welcome, such as the Net Zero strategy to invest £30billion in green industries, but the fact that there is no promise to bring in a zero VAT rating for zero and low carbon products is deeply disappointing."
The Chancellor's plans unveiled today – many of which had been signalled in advance – included a £5.9 billion boost for the NHS to tackle the backlog of people waiting for tests and scans.
The National Living Wage will rise next April from £8.91 to £9.50 per hour, and the public sector pay freeze will be lifted, meaning pay rises for nurses, teachers and members of the armed forces.
Mr Sunak said wages across the country were rising, and are now on average 3.5% higher than in February last year.
England's city regions are to receive a share of £6.9bn to spend on rail, bus and cycle projects in their areas – although there is some doubt over how much ofc this is 'new money'
The Chancellor has also pledged £1.8 billion to build "greener homes" on derelict or unused land.
For the education sector, there will be £1.6 billion over three years to roll out new T-levels, with a further £550 million to be invested in adult skills.
Borrowing as a percentage of UK GDP is forecast to fall every year, and unemployment – which had been feared could rise as high as 12% due to Covid – is now expected to peak at a much lower 5.2%.
Telford College welcomed announcements spelling out extra investment for further education and skills-boosting schemes with £1.6 billion will be made available over three years to roll out new T-levels, with a further £550 million to be invested in adult skills.
The college is committed to rolling out T-levels - a technical and vocational alternative to A-levels - from 2023, with an initial focus on Digital, Health and Engineering courses.
Graham Guest, Telford College principal and chief executive, said: "The Budget contained some great news for further education colleges, and we are excited to find out more details."
Louise Madeley, a nurse who worked on the frontline during the height of the Covid crisis and at the Paddington Rail disaster, said: "It is good news that the Government is investing money to research treatment for mental health, but this needs to go further.
"There needs to be a change in health provision to reflect current times and address the disparity between mental health first aid and physical first aid.
"This should be reflected with a supervising mental health first aider supported by first aiders at grass roots level. These need to be people's co-workers and peers - people you would feel comfortable talking to, who you can relate to and who understand your experiences."
Mr Sunak's final rabbit out of the hat was an 8% cut to the Universal Credit taper rate. He said: "The Universal Credit taper withdraws support as people work more hours. The rate is currently 63%, so for every extra £1 someone earns, their Universal Credit is reduced by 63p."
Mr Sunak said now was not the time to remove tax breaks on investment, saying the £1 million Annual Investment Allowance would not now end in December as had originally been proposed.
Andrew Megson, executive chairman of My Pension Expert said "Given the volatility experienced by savers throughout 2021, the Government was right not to introduce any major pension policy changes. So too was promising offering greater protections for workplace pension savers from higher scheme charges. However, the pension system is far from fixed – nearly 2.1 million UK pensioners are currently living in pension poverty. Mr Sunak can't afford to be complacent."