Bring a Banner networking event held
Shropshire Chamber of Commerce staged a 'Bring a Banner' evening business expo at the Climbing the Walls activity centre at Battlefield in Shrewsbury, which attracted over 100 people.
The networking event was open to members and non-members who were invited just to bring along their company pop-up banners and chat to like-minded people from across the county.
Event organiser for the chamber, Teresa Rowe, said: "The is the first time we have visited Climbing the Walls and it has proved to be a great success, the hospitality and facilities have been simply first class, providing a very relaxed and informal atmosphere.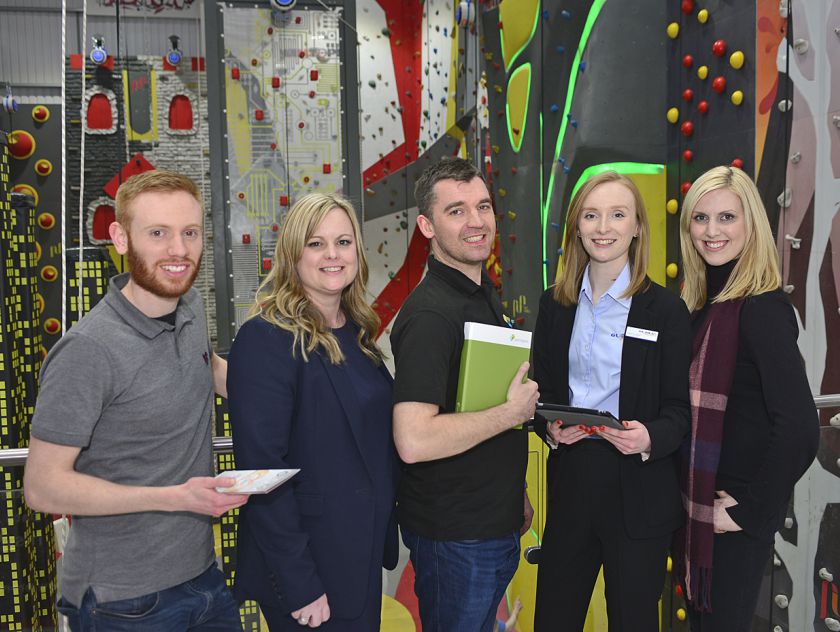 "This has been a completely new style of event and of course, at such an unusual venue, with the feedback from those attending being very positive indeed as the chamber continues to encourage connectivity between the varied sectors of the Shropshire business community."
One company attending for the first time were new chamber member Promotional Handling Ltd, who provide sales promotions, logistics, warehouse and storage at their base in Welshpool, with David Clark, commenting: "We were very excited to be attending this highly unusual event and have not been disappointed as the number and quality of visitors to our table has been excellent.
"We have received great interest in the many services that we offer and this has given us the opportunity to meet lots of business people and to discuss potential future mutual growth, so a very successful evening for all."
Pictured are, from left, David Clark, Leah Whitley of Climbing the Walls, Andy Hodnett of Yarringtons, Joanna Jago of Global Freight and Kathryn Holloway of Promofix Ltd.