Top listing for Furrows dealership
Staff at a Shropshire motor company are celebrating after receiving a coveted title and being named as a flagship dealership by Ford.
The Furrows dealership on Haybridge Road, in Telford, is the only motor dealer in the county to receive the prestigious title, and it's now one of only a handful of FordStore branches in the UK.
The dealership itself has been completely transformed to reflect its new profile and was officially opened this week.
Dave Farthing, joint managing director at Furrows (pictured), said: "We are delighted to have been recognised at the very highest level – FordStore is the top Ford listing any dealership can achieve and it is only awarded to long-standing dealers who Ford believe are setting the very best example.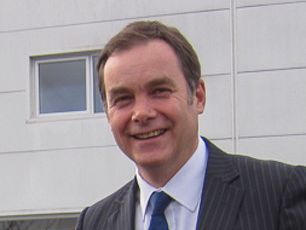 "It means we are now Ford's preferred partner in the county and that as well as the existing Ford vehicle range, we are now stocking premium models such as Ford's Vignale, the new Mustang, and the Focus RS."
At the launch event Furrows displayed a Ford GT Le Mans super car (pictured at bottom), as well as a whole host of other interactive driving experiences available, a visit from the Fiesta World Rally Car R5.
"The launch gave our guests the chance to see the new relaxed, informal showroom environment that's full of interactive technology, and to view the Ford vehicles in distinct 'family' zones to help customers make quick and easy side-by-side comparisons," said Dave.
"Our relationship with Ford is very special to us and we're sure our customers will be very impressed with our new look and the new models we now have to offer. We are extremely proud to have received this title from Furrows, and on the threshold of our 100th year in business, it's testimony to the hard work and commitment everyone on the team has put in.
"We now have the best facilities and the best models available in the county, and we're looking forward to building on our strong partnership with Ford for many years to come. There have never been such exciting times at Furrows and our centenary celebrations will be the perfect way to mark our ongoing success."