Furrows joins forces with local school
Shropshire motor dealers Furrows are helping to build the workforce of the future by joining forces with a local school.
The team at Furrows of Oswestry are working with The Marches School to give students the opportunity to take part in extended work placements at their dealership that could lead to a career in the industry.
Richard Pettener, for the dealership, said the first candidate had already signed up to the scheme – Thomas Simmonds who is aged 14.
"The aim is to support students who are considering a career in the motor industry by giving them the chance to spend a day a week with us over a period of two years, working alongside our team.
"This way they get the chance to learn about the practicalities of the industry and to take part in hands-on experience to help them prepare for their future career.
"It's a great opportunity for the students and for our industry too, as there is a real need for apprentices and technicians so this is an arrangement that benefits both partners."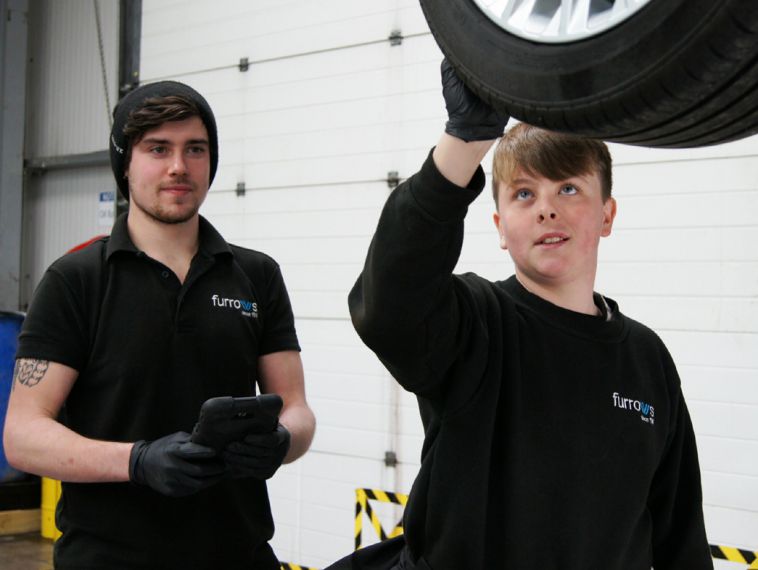 Thomas has already started his extended placement working in the Furrows' service department and he will be learning from the experienced and knowledgeable technicians on site.
Jo White is the Business and Community Development Manager at The Marches School, and she said the placement partnership was working extremely well.
"Furrows have been very supportive and the extended placement scheme is a great opportunity for our students to try their hand at career possibilities in a real and busy workplace.
"Working with the Furrows team has helped us to fine-tune the scheme, including their suggestion that parents should be involved more directly and visit the employer with their child before a placement begins which we have now taken on board."
Thomas' Mum, Michelle Simmonds, said: "When we met Richard from Furrows we were very reassured and pleased about how enthusiastic he and his team were about Thomas starting his extended placement. Thomas hasn't stopped talking about working at Furrows ever since."
Pictured: Thomas Simmonds from The Marches School (right) with Technician Nathan Rogers at Furrows of Oswestry