Masterclasses to help businesses succeed
Shropshire businesses are being offered help to grow and succeed at a series of new masterclasses being planned in the new year.
The sessions offer business owners the chance to share ideas, receive coaching and online support to ensure their companies get the right results as they move forward, oragnisers say.
The masterclasses are being organised by Bridgnorth-based company, Good2Great, and firms across Shropshire and beyond are being encouraged to sign up now for the events which will start in February.
Johnny Themans, Good2Great director (pictured), said there was also a financial incentive for firms signing up with reduced rates being offered for those wanting to take advantage of the masterclasses.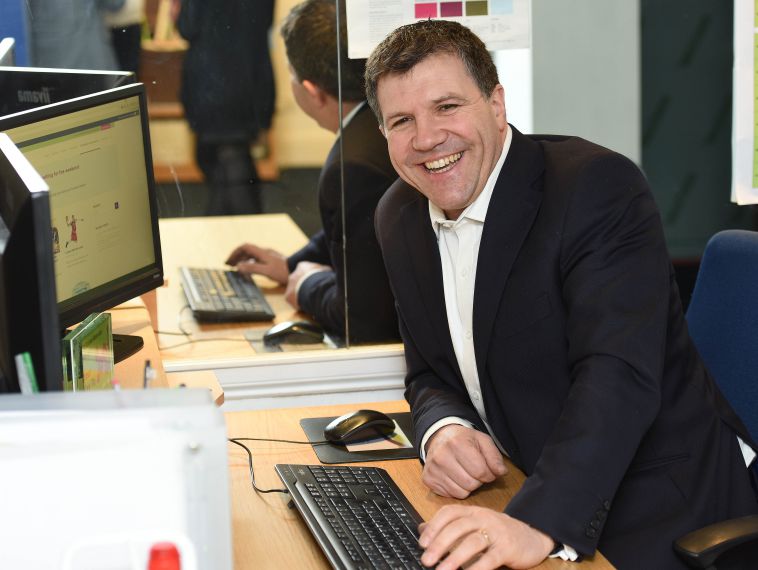 "Our aim is to help businesses grow and succeed in the workplace and we have had success with masterclasses we have held previously," he said. "People say they have been of great benefit.
"We are offering eight three-hour masterclasses, with the first one free. If you attend and don't think what we have to offer will help then you can cancel.
"The masterclasses will be taken by someone who knows what it is like to be a successful business owner.
"There is online coaching support throughout the process to ensure you get the results you are looking for, as is an online Good2Great toolkit, which is designed to help you along your chosen path.
"You also have the opportunity to mix with like-minded people and share ideas.
"We have found previously that this can be extremely useful in guiding your business in the direction best suited for you and for noticing the warning signs of any problems that may occur."
Will Ellor, of Webchief Ltd, attended previous masterclasses held by Good2Great. He said: "As I have been in business for almost a decade, I wasn't sure how much impact the course could have on the running of my business.
"But after the first session it was clear that I was going to be introduced to many new concepts and practices that could be applied to my business to great effect.
"Not only was the course full of new and useful information, but I also found it highly motivating.
"I would have no hesitation in recommending the Good2Great Masterclass to any business owner, whether they're just starting out or well established."
Another masterclass graduate, Jill Mytton, of GrowHR, said: "I have made a great improvement into my business already.
"It's encouraged me to step back and re-assess my business. I'm now putting into place what I learnt from the masterclass."
Each masterclass costs £80, which is half price on the normal rate. For more information and to sign up visit www.good-2-great.co.uk