Accountants play key role in Grocontinental sale
A Shrewsbury accountancy practice has played a major role in the sale of Grocontinental.
CBSL Accountants supported the Whitchurch-based firm in its sale to another temperature-controlled storage and distribution giant, AGRO Merchants Group of the US.
The recently-completed deal was the culmination of an intensive project to secure the sale of one of Shropshire's largest and most successful businesses which boasts an annual turnover of £35 million per year.
CBSL Accountants' managing director, Adrian Barker and tax director, Steve Hall, worked closely with owners David, Linda and Ray Grocott and financial director, Steve Simmons, to provide advice on the sale negotiations, due diligence, and personal and business taxation.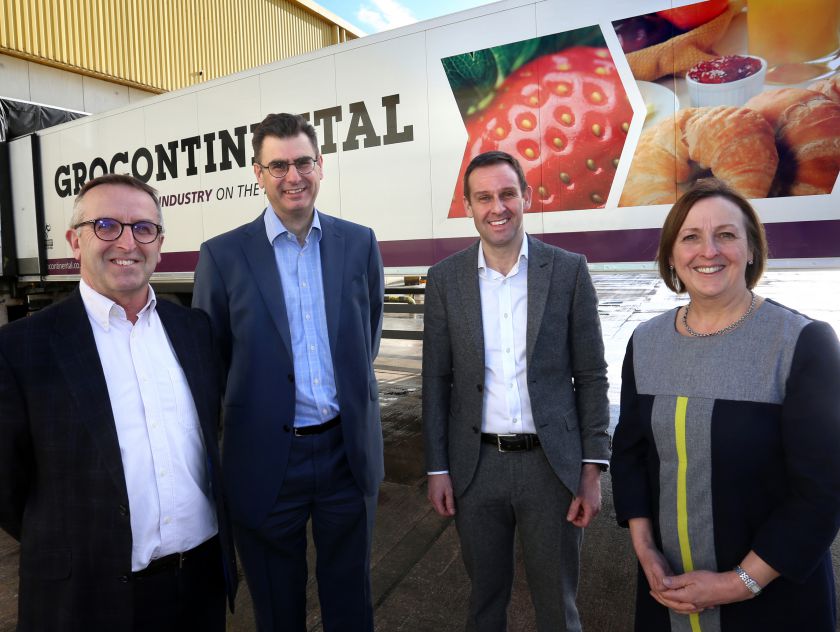 The firm also partnered with lawyers Jo Bligh of Thinking Legal, Birmingham and Alison Dixon of Telford-based Ashley Alexander Legal to bring the sale to fruition.
Linda Grocott, managing director of Grocontinental said: "This was one of the most significant moments in our company's 77-year history.
"It was really important for us to work with trusted advisers who were prepared to go the extra mile for us in terms of diligence and dedication, over a sustained period of time.
"Because we were negotiating with a US-based company and their investors, this placed additional demands on our team because of transatlantic interaction.
"Adrian, Steve and the team at CBSL Accountants proved to be the ideal accountancy partner and, most importantly, were always on-hand to respond immediately to calls and emails, whether day or night.
"It would be easy to presume we would engage a city-based practice, but we could not have been more impressed with CBSL Accountants' performance."
Adrian Barker said: "Our team thoroughly enjoyed being part of such a significant and demanding project.
"As economic confidence has grown over recent years, company sales and acquisitions have become an increasing share of our portfolio of services and we anticipate that this will continue."
CBSL Accountants will continue to advise the Grocott family and their associated businesses. David Grocott and Linda Grocott will remain as joint managing directors of Grocontinental.
Picture: David Grocott - Grocontinental, Steve Simmons - Grocontinental, Adrian Barker - CBSL Accountants and Linda Grocott – Grocontinental