'Best in country' accolade for wedding venue
Champagne corks are popping after a north Shropshire stately home has been crowned as the national winner of Wedding Venue of the Year in a prestigious competition.
Iscoyd Park, near Whitchurch, found itself up against venues from all around the country but came away with the coveted gong in the Bridebook Wedding Awards 2017.
Phil Godsal, who co-owns and runs Iscoyd Park with his wife Susie, said that the venue's team were "absolutely delighted" to have been awarded the top accolade.
He added: "Bridebook.co.uk is a highly thought of directory of suppliers of some of the most high-profile names in the wedding industry.
"To have been named as the national winner is so gratifying because the judging system is a two-stage process, with the public voting us onto the shortlist and then the judges picking the overall winner.
"Just to have won the award in the regional category would have been a major feather in our cap so to have won the national competition really is very special.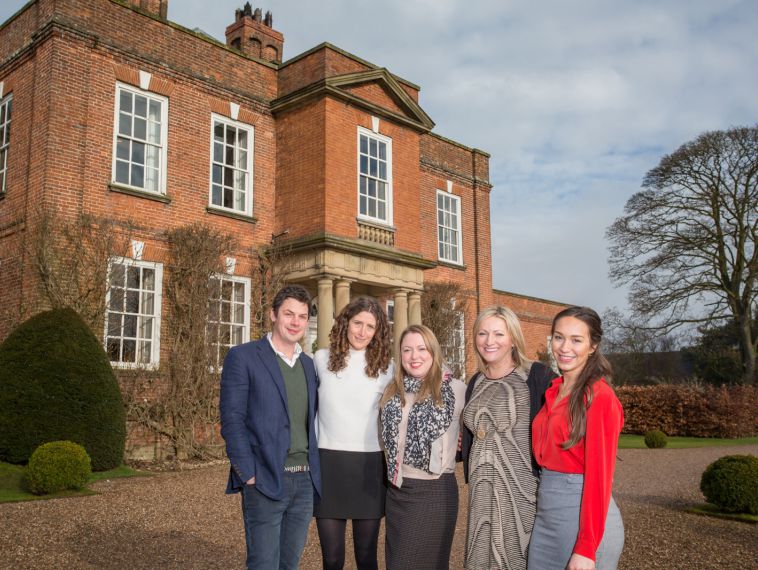 "It is testament to the thought, time and energy which is invested to ensure that Iscoyd Park offers something special as a location to host a hugely important day in a couple's life.
"We are all absolutely delighted and this win gives us huge belief that we have something unique to offer.
"The constant aim for us all is to keep on improving – such a prestigious national award and the recognition it brings give us the confidence to do just that."
Iscoyd Park, the ancestral home of the Godsal family, launched in 2010 and is no stranger to winning awards.
It won the Hudson's Heritage Awards for Wedding Venue of the Year in 2011, and Best Accommodation in the UK at the same awards the following year.
It now hosts more than 80 weddings each year, and it sleeps 30 on site in five star accommodation both in the house and adjacent buildings which have been renovated during an extensive restoration programme.
Iscoyd Park also welcomes corporate and private hire parties.
Picture, l-r: Phil Godsal, Susie Godsal, Jen Paskell, Ann Powell and Charlie Tyler-Creed of Iscoyd Park