Community shop up for sale
A well known face at a community shop near Shrewsbury is looking to hand over her keys.
Jane Memory has been running Lyth Hill Stores, based at the crossroads in Bayston Hill, for almost four years.
The 49-year-old wants to spend more time with her family but said she has loved working in the shop and it is a great opportunity for someone else to buy.
"You meet so many people and it is so nice being part of such a lovely community," she said.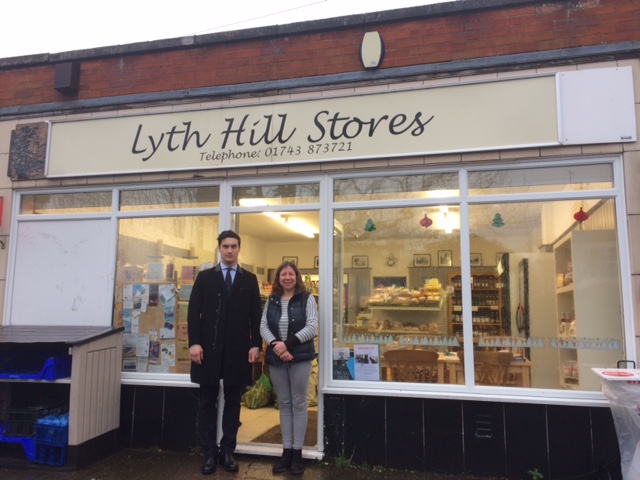 "It really is quite a wrench to be going but it's time for me to spend more time with my family."
Jane said the shop, which sells products from more than 30 local producers, including ales, wines, chutney, sausages, bacon, Wenlock Water and homemade cakes, is very much a community shop.
She said: "Lots of people who cannot get into town use us for everything they need.
"I sell general groceries and make up personal hampers as gifts, using seasonal goods and local produce. In the summer I sell plants and in the winter I sell logs and coal.
"I also have greetings cards, some designed by local artists, cards handmade by one of the villagers and postcards of the local area as well as selling tickets for local events."
Jane also delivers goods to elderly people in the village who cannot get out to the shop.
She said she has always been happy to deliver to people who find it difficult to get to the shop, as well as give people the chance to enjoy a chat with friends at the cafe facilities there.
The shop is up for sale with Halls Commercial and Huw Bevan, from the company who is pictured with Jane, said it is a unique chance for somebody to become part of a vibrant and caring community.
He said: "The shop is vital for the community and used by all kinds of people on a daily basis. This is the kind of shop which villages need to bring people together, it's in a great location and has some car parking too which makes it ideal.
"Jane has gone out of her way to provide for the village and I know it is a difficult decision for her to leave the shop so we want to make the sale as smooth as possible.
"It would be perfect for someone to take on who is looking for a career change or or someone with retail experience who wants to take on their own business in a small community."