Top award for Shropshire finance firm
A Shropshire firm of Chartered Financial Planners have snapped up another prestigious award.
The team from Matrix Capital, based near Bridgnorth, have been named Financial Planning Company of the Year at the annual West Midlands Insurance Institutes competition – the second time they've taken the title in the last three years.
Robin Melley, for the chartered financial planners, said: "We're absolutely delighted to have received such high profile recognition for the services we deliver, and to have taken the award twice is a wonderful boost for our team.
"As well as winning twice, we've also finished as runners-up in this category, and it's clear that our innovative approach and sharp focus on the advice we offer to our clients is paying off."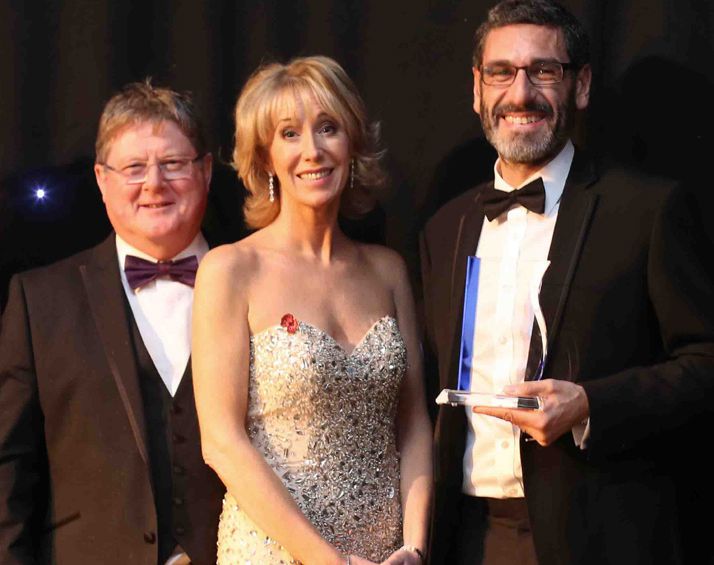 Organisers of the West Midlands Awards said they were designed to 'emphasise professionalism, reputation and ethical practice', and the winners were announced at The ICC, in Birmingham.
"Our company has been steadily growing, and consistently innovating, since our launch in 2005, and we have built a truly unique approach to financial planning through our Financial Empowerment Programme, which allows us to deliver personal, straightforward, transparent and results-orientated value for our clients," said Mr Melley.
The Matrix Capital team is led by Mr Melley and Gary Matthews, who are both Chartered Financial Planners and Fellows of the Personal Finance Society.
"We're very proud that we have been a firm of Chartered Financial Planners since 2008, and the growth of our firm has been achieved as a result of the hard work and dedication of our brilliant team," said Mr Melley.
"We are constantly reviewing our business strategy and have carried out detailed analysis of the types of clients for whom we are able to create the most value so that we can become more effective in our client recruitment.
"This has been an extremely successful year for Matrix Capital, and this latest award follows hot on the heels of the extension of our exclusive contract to advise the NS&I Premium Bond £1 million Jackpot winners each month. We're very happy to be rounding off a great year with another national award, and we're looking forward to building our business still further in the coming months."
Pic: Robin Melley (left) and Gary Matthews (right) with guest presenter ITV's Emma Jesson at the West Midlands Insurance Institutes Awards