Shropshire stylist wins national award
A Shropshire hairdresser has won a national award for his colouring expertise and creativity.
Jack Trafene, of Salon Ten in Much Wenlock, was crowned winner in the 'Captivating Colour' category at the Great Length Awards, and been rewarded with a trip for two to the Great Lengths headquarters in Rome.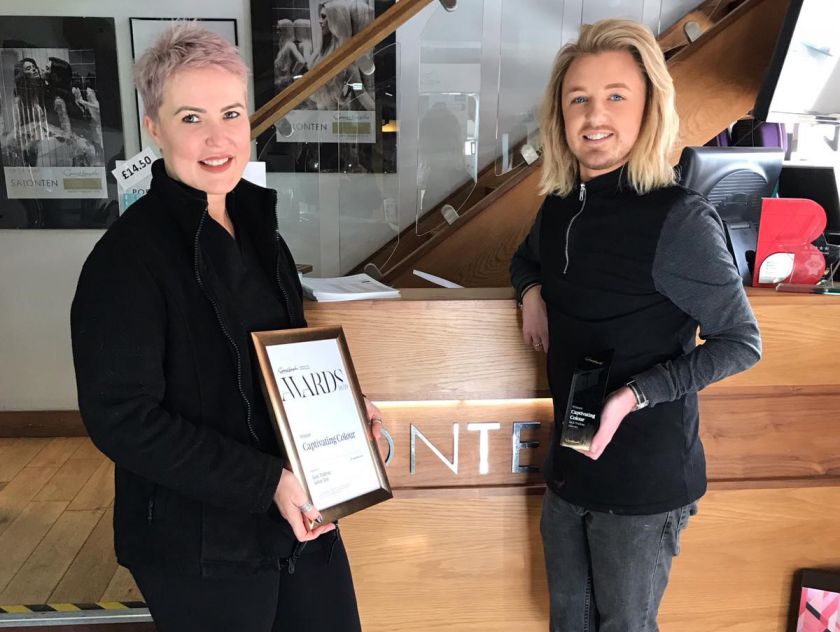 The awards honoured hairstylists across the UK in 11 different categories from more than 1,500 Great Lengths-certified salons. It was held at the Royal Armouries, in Leeds, and attended by the head of Great Lengths Universal, Fabio Antonino. Salon Ten was shortlisted in two of the awards but it was senior stylist Jack who was named as one of the overall winners.
Jack said: "I feel honoured to have won the Captivating Colour award against such highly-skilled and talented competition from all over the UK. I am pleased to be able to bring home another trophy to Salon Ten, and excited to visit Rome to see first-hand how Great Lengths hair extensions are processed."
Salon Ten owner Nicky Marcar (pictured with Jack) added: "The entire team is delighted that Jack won at the Great Length Awards against such stiff competition. It is a prestigious award to win and is testament to Jack's talent and hard work, and to the huge amount of skill and expertise that we continue to develop at Salon Ten."
The certificate and trophy will be displayed in the salon alongside its many other accolades. Salon Ten has previously been a finalist in the prestigious English Hair & Beauty Awards 2017 and 2018 and was the winner of the Best Small Business Award at the Shropshire Chamber of Commerce 2018 Shropshire Business Awards. It is also one of only 10 salons in the UK to be a Gold Class elite salon and has a 5-star rating in the Good Salon Guide..