Business organisation unveils new website
A bi-monthly board meeting at the Ironbridge Gorge Museum Trust welcomed over 25 members from the Telford Business Board (TBB) and saw the unveiling of the organisation's new and enhanced website.
Telford-based design and marketing agency, Kensa Creative, attended the meeting and showcased the new website it has created specifically for the Board, which provides ease of access for upcoming events, meeting notes and agendas, and local business news and insights.
"We're delighted to have hosted many productive board member meetings throughout 2017, and this was no different," explained Paul Hinkins, Chair of TBB.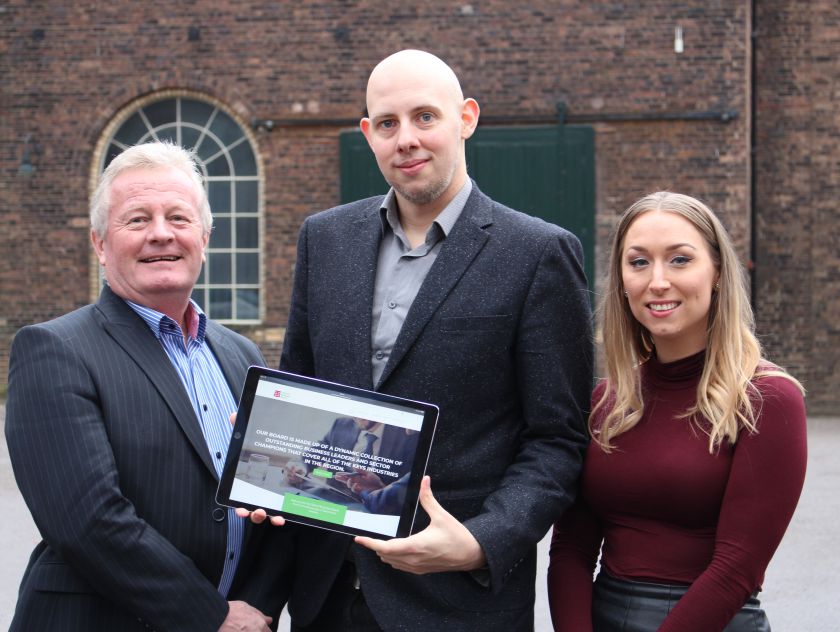 "Our new website is fully up-and-running thanks to the team at Kensa Creative, who have provided their services complimentary as part of their passion for Telford and the local business community.
"On behalf of the whole Board, I'd like to share my thanks to Kensa for also kindly hosting and designing the website for TBB, and positioning it to help drive ongoing business growth and economic development across Telford and Wrekin."
The website, www.telfordbusinessboard.co.uk, provides online resources to organisations including the Marches LEP, Telford & Wrekin Council, and the Marches Growth Hub, as well as access to members and sector champions which cover all the key industries in the region.
Telford Business Board (TBB) is made up of a dynamic collection of outstanding business leaders and sector champions which represent a wide variety of industries.
An organisation committed to driving positive change, TBB helps to bring together the public and private sectors, and act as a bridge between the diverse and vibrant sectors which make up the Telford business community.
For more information, please visit www.telfordbusinessboard.co.uk or email tbb@telfordbusinessboard.co.uk
CAPTION: Paul Hinkins with Scott Clarke and Amy Vaughan of Kensa