Management team strengthened at leisure firm
Shropshire caravan, motorhome and campervan dealership Salop Leisure has strengthened its management team by appointing three new associate directors.
Justin Edwards, 45, moves up from sales manager to associate director of the touring and motorhome division. In the holiday homes division, Paul Callingham, 37, has been promoted from area sales manager to associate trade director while Chris Jones, 38, steps up from business development manager to associate retail director.
The promotions come as Salop Leisure is in the process of developing a new £4 million Love2Stay touring and glamping resort on 22 acres of land adjoining the company's Emstrey headquarters. The new resort is scheduled to open at Easter.
Chairman Tony Bywater said: "We continue to invest in our business and are delighted to have quality people like Paul, Justin and Chris working for us, as they represent the future."
Since Mr Edwards (below) joined the company three years ago, he has contributed to consecutive years of record sales and 2017 promises to be equally successful.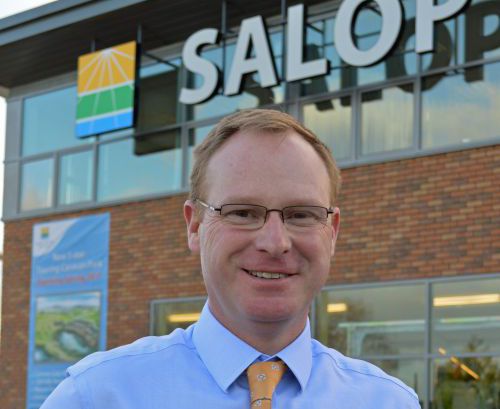 Delighted with his promotion, he said: "Our focus on the service and value that we offer to our customers and employing the very best staff help us to drive unparalleled growth year on year.
"Lowest ever interest rates and Brexit have created a wealth of commercial opportunities nationally, on which we are now capitalising.
"I am incredibly proud of our long-standing relationships within the town and the ongoing support that Salop Leisure offers to local communities."
Mr Callingham (below) is celebrating 20 years' service to Salop Leisure, having joined the company straight from school and gained valuable experience of administration and finance in the holiday homes division.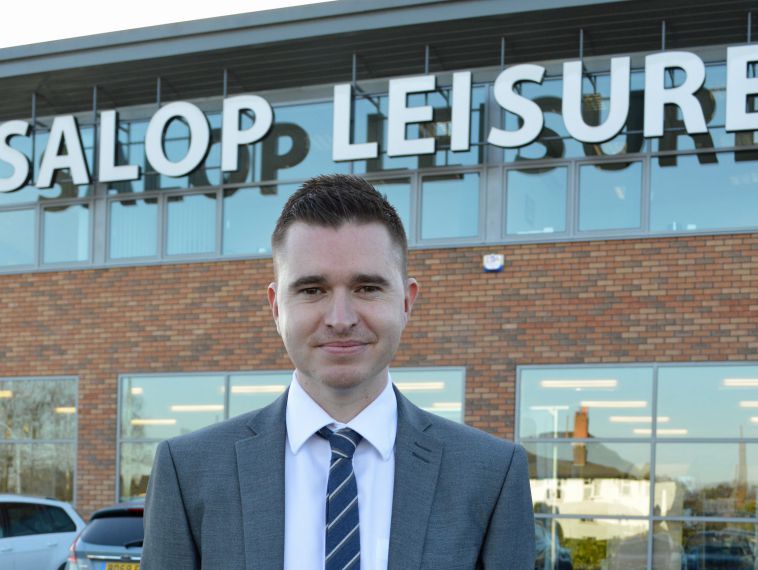 "I am looking forward to my new role within the company and continuing to progress during an exciting time for the business," he said. "I will be working hard to maintain the family atmosphere that the company has developed over the years.
"The continued growth of the company and the opening of the Love2Stay resort are going to attract a lot more people into the business, which will benefit the holiday homes division.
"The rising cost of travelling abroad due to the weak pound and uncertainty in the world are persuading more British people to buy caravan holiday homes so that they can take their holidays and short breaks in this country any time they wish."
Mr Jones, from Pant, near Oswestry, (pictured below), has spent 15 years working in the caravan industry and joined Salop Leisure for two years ago. He was previously group sales manager and operations manager for Pure Leisure Group in South Lake District and sales manager for Talacre Beach Group, Plas Coch, Anglesey.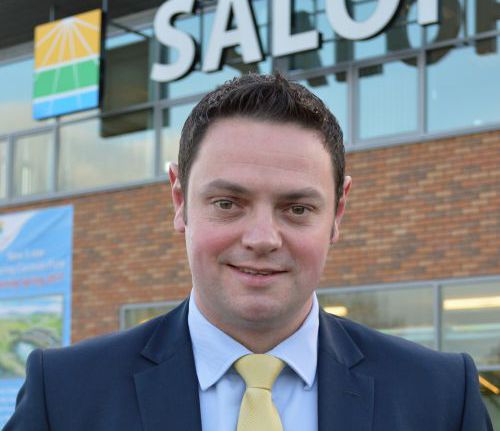 "I am delighted with the promotion, which is a new challenge that will allow me to put my own stamp on the role," he said. "It's a great opportunity for me to use the skills and knowledge that I have built up over the past 15 years. My transition from park operator to retail has gone extremely well and the company has enjoyed two years of superb growth.
"It's an extremely exciting time for the company, which is going from strength to strength and pushing boundaries."