IIP gold for acountants
A Shropshire accountancy firm said it was delighted to have retained its Investors in People Gold Standard.
Whittingham Riddell's achievement is therefore an important recognition of the best practices that it follows in the area of leadership, employee engagement and development and human resource management, the firm said.
The assessment included an employee survey, as well as interviews with the firm's Partners and staff. The survey found that in comparison with the rest of the Financial and Insurance Activities Sector, Whittingham Riddell is outperforming other organisations in 8 of 9 of the Indicators. It also over-performed in 5 areas in the Gold category.
Helen Spencer, HR Partner (pictured), said: "We are all delighted to have retained the Gold Standard IIP against Generation 6 of the standard. Ninety per cent of our employees participated in the online survey providing a valuable insight into their opinions on a number of business considerations.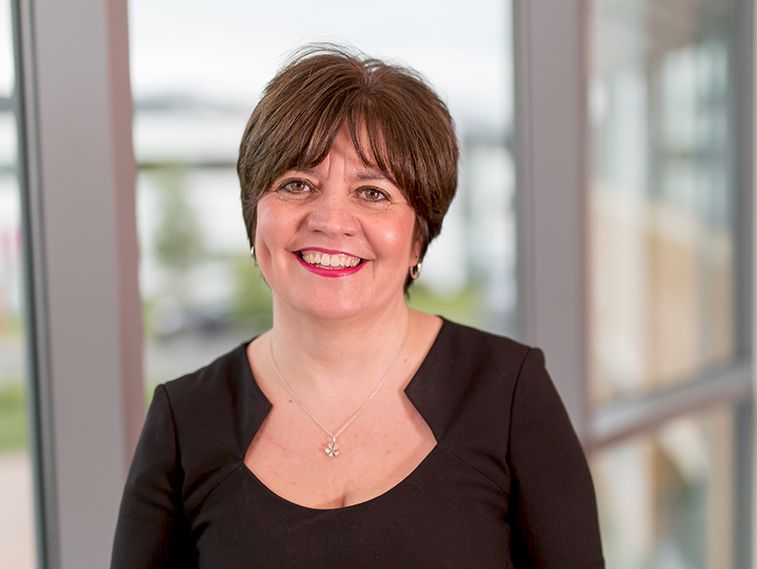 "At Whittingham Riddell, we firmly believe that our employees are key in our ongoing business success and this assessment has demonstrated the benefit of their involvement in all areas of their employee journey.
"Over the past year, we have been working hard to improve how we can attract and retain the right employees to the firm via a positive WR employee experience."
"The Firm has seen considerable change over the past year, and our values and organisational development strategies have underpinned it all, ensuring that above all else our employees understand and support our plans going forward."
Areas where the Firm outperformed included operating and living by a clear set of values, understanding potential and having the right people available at the right time. The assessment noted that the firm's values run deep with staff agreeing that there was a strong ethos of transparency, honesty and trust within the Company. The report said "81% of employees stated that they feel comfortable enough to challenge approaches and behaviours that are not in line with the Company's values."
The firm's bespoke leadership and development programmes aimed at partners and managers was seen to be "closely aligned to the firm's values and are being used to support leaders and managers to strengthen their capabilities as people managers."
IIP commented that "the feedback from staff was resoundingly positive in respect of all those in leadership and management roles. Staff spoke of tangible differences in the approaches that are being used by leaders and managers and of greater levels of understanding when it comes to the people management responsibilities associated with leader and manager roles."
The assessor also noted that the investment in its leadership and development is supporting the firm's talent 'pipeline', ensuring that the company is sustainable for the future.
"Having launched our HR service in the past few months, we plan to share our expertise in human resource management and development. We can help clients to achieve the same levels of positivity from their own employees."