Great bowls of fire
By Chris Austin
It started out as a road trip. Christo McKinnon-Wood took a beat-up old Enfield bike over to India so that he could do what the young and adventurous do: go travelling.
The founder of Kadai Firebowls quickly fell in love. The culture, people and treasures of that remarkable country dazzled his senses.
An antiques dealer by trade, Christo (pictured below) wondered whether he might ship a few pieces of furniture back to the UK. He'd started out on London's King's Road and was sure there'd be a ready market for such Indian treasures.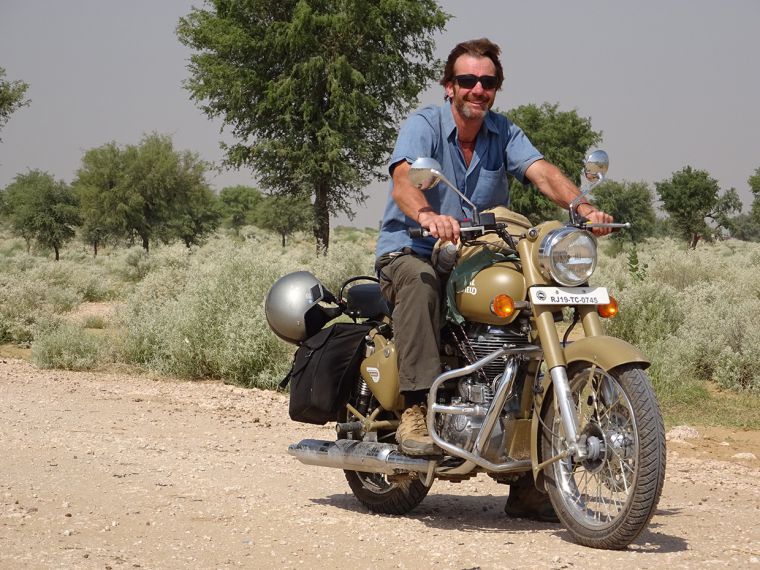 Christo was so enamoured with India that he began to visit regularly and by 1995 he was regularly selling items at a small antiques market in Shropshire, at Church Stretton; a town in which he'd made a home.
Josephine Beasley, Kadai's marketing manager, takes up the story: "Christo made some really important connections in Indian and nurtured some great relationships."
It was during one of Christo's many trips to Rajasthan, in Northern Indian, that he had the idea for Kadai Firebowls.
It was the mid-1990s and Christo had been spending time with friends. They were on a rooftop garden and as the sun began to set the temperature fell.
Josephine says: "They had a big Kadai bowl, the sort that are used to cook for large numbers of people at festivals, parties and weddings.
"It was just lying around but the people there decided to use it get warm. So they started chopping up old pieces of furniture so that they could light a fire."
The evening continued into the early hours and when Christo awoke the next day he saw a bright future. Kadai Firebowls were born.
"He formed this idea of using those old Indian cooking bowls. They were almost obsolete and Christo decided to recondition them to create a new product."
Gradually, Christo's business evolved and by 2002 he was selling a range of sandstone that had been hand carved by highly skilled craftsmen in Rajasthan. They used classic English designs from the 18th century, creating inspiring works that were quickly bought by the company's customers.
His business, which is based at Home Farm, Leebotwood, started to take off. Over time, he developed a retail outlet, just off the A49, while using a large warehouse to store new treasures from his regular visits to India.
His company's ethos was about embracing the outdoors, just as his friends did in Indian. Christo found architectural treasures that people could use in their own gardens. Quality was king.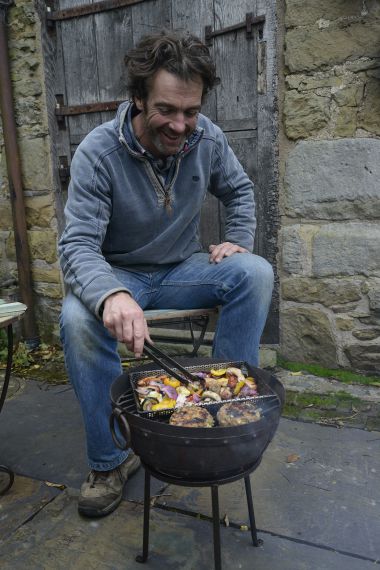 Josephine adds: "We work with a lot of family workshops out there and all the designs are unique to us. Christo comes up with new ideas here in Shropshire then goes over to India five times a year to help the workmen create the new products.
"The products are then shipped to us in large containers. We get several each month."
Creating desirable products, of course, was only one part of Christo's business. He also had to find ways of introducing new customers to his architectural antiques as he developed a UK market.
That work was successful, though it took many years of hard graft.
Today Kadai Firebowls has a wide range of customers, from those who will spend £20,000 a time on extravagant, showpiece items to young couples who have bought new homes and want something unique for their garden.
Exhibiting at shows has helped to drive sales and Kadai have been award winners at Chelsea Flower Show since 2004. Their products have also featured in an enormous amount of television programmes, movies and online channels.
Their products were first used in Pirates of the Caribbean in 2006 and since then they have been used in numerous films and TV shows, including Robin Hood (2009), Game of Thrones (2010), ITV - Love your Garden (2011), Your Highness (2011), The Bastard Executioner (2016), Beowulf (2016), Winter Watch & Spring Watch (2015 & 2016), DIY SOS: The Big Build - Shropshire (2016), Autumn Watch (2016) and The Mummy, a Tom Cruise movie due for release later this year.
Josephine adds: "We have people who come down from a lot of the film studios. They come up from London and rifle through our warehouse and basically choose things that they might like.
"They take a lot of the furniture to use as props in a lot of movies. The items are antique, Indian and unique-looking.
"There's a permanent Kadai bowl on Spring, Autumn and Winter Watch too. They all sit around it and you see it quite often on the programme."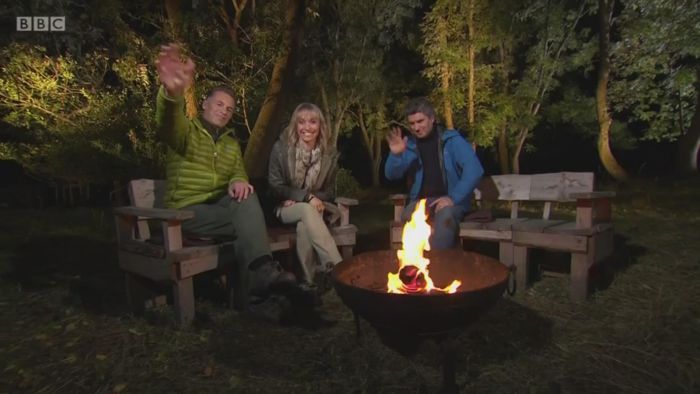 Such exposure brings the company great PR. There's a flurry of social media engagement following the screening of TV shows or films with people asking one another whether they saw a particular item on the big screen. And while that doesn't necessarily correlate to instant sales, it enhances the brand and opens new doors.
Garden shows, like Chelsea, are more effective as sales channels. "We did about 13 shows in 2016 and there will be more in 2017. We also have our own little retail outlet on the a49. And we have 200 stockists around the country and in Europe. We are looking to push out to America and Australia. We also do a lot of business online.
"The shows are driving considerable growth. Up until last year, it was a slow organic growth but now it's started to explode a little. We launched a new website in 2016, which helped phenomenally.
"And we've been able to see the link between new business and our appearance at shows. When we attend an event, people see the product, pick up a leaflet and tend to buy soon after. A lot of orders come in post-shows."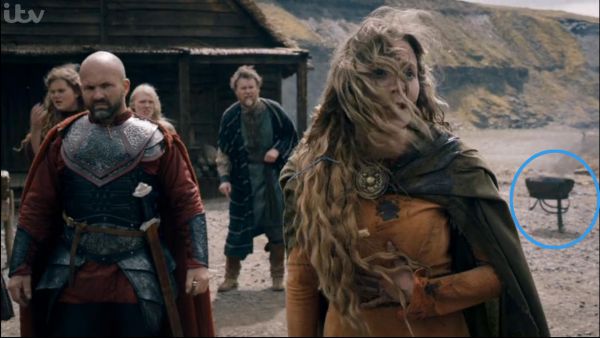 The company has 25 staff and a bright prospect. And Christo gets to carry on doing what he's always loved most – travel, create new products and sell.
He's at the Shropshire company's base practically every day. His main focus remains product development - he loves to invent new products then take those ideas back out to India."