Pipekit scores with new deal
Pipekit, the Shrewsbury-based online pipe work and drainage distributor, has secured a winning partnership with Shrewsbury Town F.C as it becomes the new website and social media partner for the club.
The new contract began this month and will see Pipekit replace Marches Business Hub as an official partner for the new 2018/19 season. The deal has been secured for two years.
Martyn Rowlands, managing director of Pipekit said: "As a Shrewsbury-based business and Town supporters we're really proud to have secured the new sponsorship partnership with Shrewsbury Town.
"This new deal demonstrates our ongoing commitment to supporting our local communities and our belief in the club's ambition. We're looking forward to making the most of the journey together and working with the club to make the relationship mutually beneficial."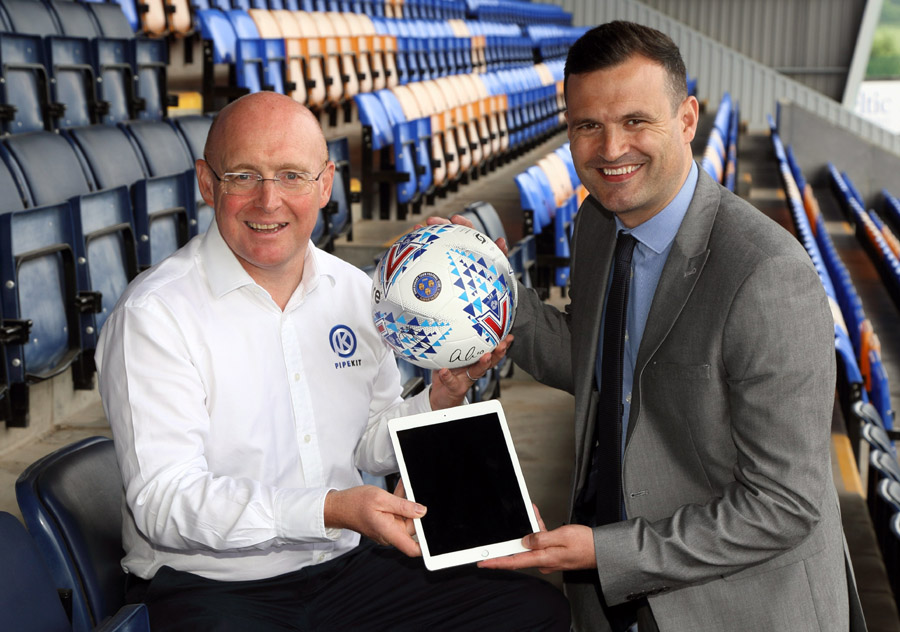 The sponsorship package was negotiated on behalf of the club by Andy Tretton, commercial manager at Shrewsbury Town and will see Pipekit's branding across the club's website and all social media platforms; as well as the I-Follow interview vlogs. As an official sponsor Pipekit will also gain access to: match day programmes, stadium screen advertising, pitch and crowd-facing advertising boards, and training ground press board.
Andy Tretton said: "I'm delighted that Pipekit has decided to come on board with us this season. Support like this will help us build on the fantastic campaign that we just had and although we cruelly fell at the final hurdle, exciting times lie ahead and I'm sure we can go one step further in 2018 /19.
"I'm looking forward to working with Martyn and the Pipekit team moving forward, and everyone at the football club would like to thank them for their support."