Joe heads the kitchen at Fishmore Hall
Ludlow hotel Fishmore Hall has announced the appointment of Joe Gould as head chef.
Joe has previously held roles such as senior chef de partie with John Campbell at Coworth Park, senior sous chef with Olly Rouse at Lainston House during which Joe was awarded 'Winner of Chaine des Rotisseurs UK Young Chef of the Year 2015' and as junior sous chef at Bailiffscourt Hotel & Spa.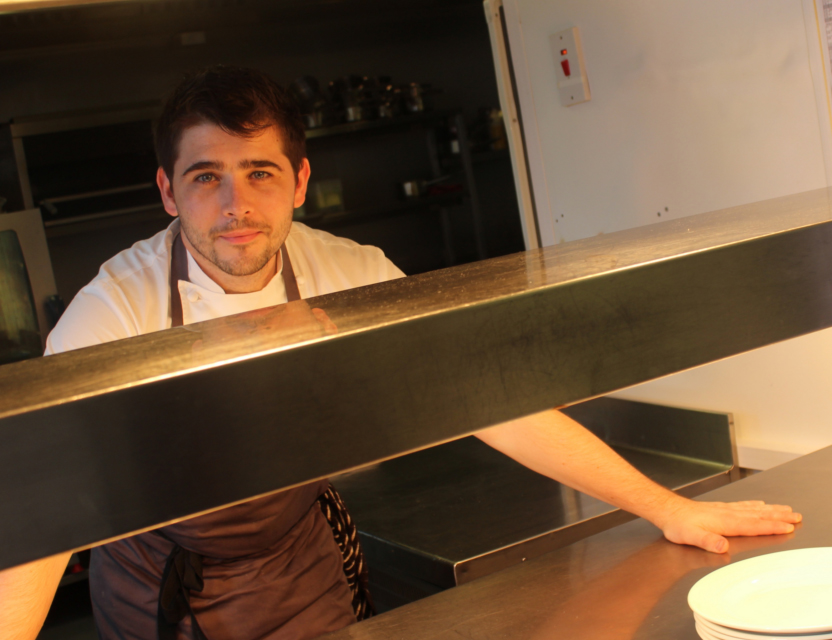 Joe joins Fishmore Hall from Aurora Restaurant in Ipswich, where he held the position of head chef. Joe has also worked as London Development Chef at Rhubarb Food Design, developing dishes for venues such as Ascot, the London Eye and the Royal Albert Hall.
Joe said: "I am thrilled to be joining Fishmore Hall. Ludlow has an outstanding reputation as a food destination in its own right. This autumn is the hotel's 10th anniversary and I'm looking forward to creating new menus and dining experiences for our guests to celebrate this landmark."
Laura Penman, owner of Fishmore Hall said; "We are delighted Joe is joining the team. It's an exciting time to be joining Fishmore Hall, especially following the investment in the hotel including the SpaShell, which launched just last year. Joe's wealth of experience is ideal for the creation of exciting menus and unique experiences for our guests.'
Fishmore Hall is a 15-bedroom boutique hotel set in the heart of the Shropshire countryside. The hotel is just minutes from the Ludlow, the culinary hub of the county.