Multi-million pound development plan submitted
A high profile site outside Shrewsbury will see a new 80 bedroom hotel, a drive-through coffee store, a pub restaurant and a 10,000 sq ft industrial unit created if planning proposals submitted by a Worcestershire developer are approved.
Maximus Aequus Ltd is seeking to develop the prominent 5.27 acre site on the Battlefield roundabout, approximately five miles from Shrewsbury town centre on the main A49 trunk road and Battlefield Road.
The £10 million development is expected to create up to 97 full time equivalent jobs, and Maximus Aequus already has tenants prepared to commit to the site. The hotel will create 46 jobs, there will be 30 in the pub restaurant, 11 at Costa Coffee and ten in the industrial unit.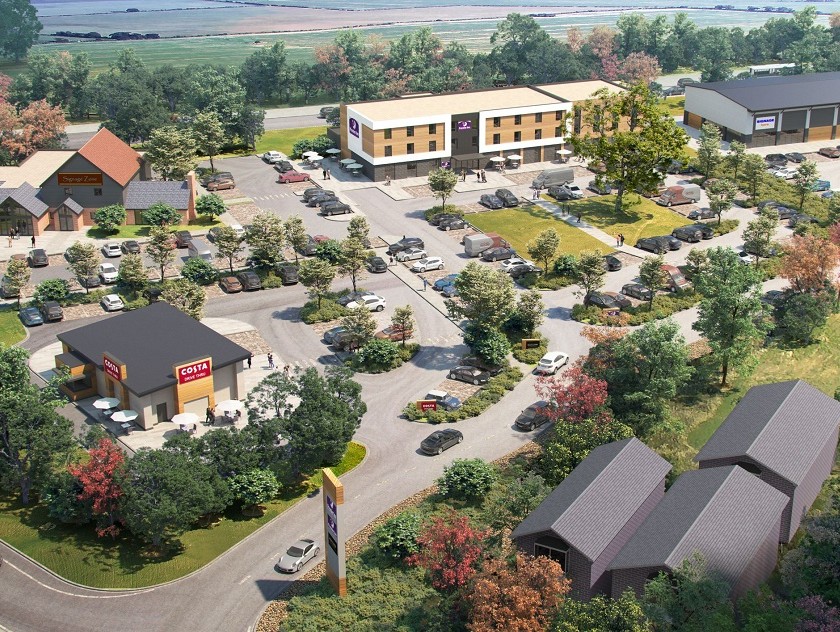 There is already a successful development on the north side of the Battlefield roundabout which is home to a Starbucks, Two Henrys restaurant, a Burger King and Travelodge hotel.
Jon Hickton, managing director of Maximus Aequus Ltd, said: "The site is allocated for commercial development within the Shropshire Council Local Plan and we have worked diligently to find a balance of mixed use that will both create much-needed jobs and attract consumers to Battlefield."
Simon Corner, director of Maximus Aequus Ltd, said: "This is a gateway site to Shrewsbury, and this highly prominent location at the northern entrance to the town offers an opportunity to raise Shrewsbury's profile as an excellent area for business and leisure, and will help deliver the council's vision for business development and employment." The proposal is via a joint venture between Aequus Land and Maximus.