Two more arrivals boost SMI team
Thermal insulation specialist Seymour Manufacturing International (SMI) is gearing up for an exciting 2018 by welcoming another two new members to the team.
Jayne Meakin has taken on the role of accounts administrator at the company's headquarters in Telford, handling book-keeping, accounting, and payroll duties.
And Mike McGrath, whose globe-trotting career has seen him work on both sides of the world, is the new divisional sales manager for the south of England.
"I'm delighted to be working for a friendly company which has some fantastic products, and treats its staff like members of the family," said Mike, who has previously held sales jobs in the UK restaurant and flooring sectors – as well as working for nearly 20 years in Sydney, Australia.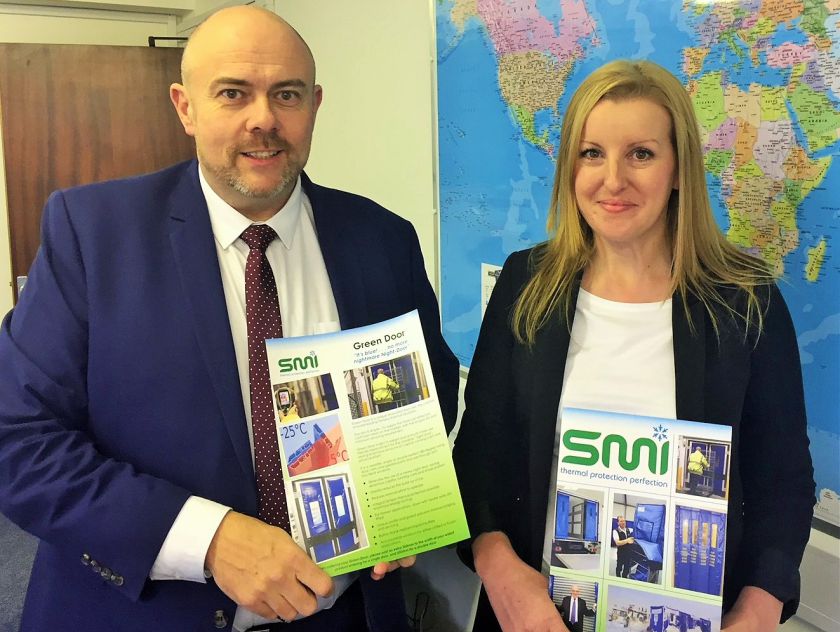 "I'm looking to hit the ground running, and build up some long-term relationships for the company. There are so many businesses out there who do not realise the financial benefits they could be enjoying by using SMI products."
Jayne, who lives near Bridgnorth, previously spent more than 16 years working in the accountancy sector.
She said: "The team have made me feel really welcome from day one. There's a real family atmosphere here, and lots going on."
Seymour Manufacturing International has been saving energy and money for some of the world's biggest and best-known businesses since the 1980s.
The client list includes retailers such as Waitrose, Morrisons, ASDA, Sainsbury's, Marks & Spencer, The Co-operative, and Lidl. SMI also works with the NHS, the Ministry of Defence, and the food, chemicals, agricultural and home delivery sectors.
It's all thanks to Tempro, SMI's remarkable lightweight thermal insulation material which has been scientifically proven to cut energy loss by at least 25% in chillers, and an amazing 33% – or more – in freezers.
SMI founder and managing director Brian Seymour said: "It has been an exciting few months for us, with lucrative new overseas leads, and record-breaking sales of our Cold-Stop insulated curtains across the UK. We are excited about what our new-look team will be able to achieve in 2018."
Picture: Mike McGrath and Jayne Meakin at SMI's Telford headquarters