IT firm expands to help local businesses
Shropshire IT solutions specialists, Bespoke Computing Ltd, have expanded their team to help other businesses grow.
During the pandemic, the company had already extended its working hours and now operates from 7am to 7pm, with the aim of operating 24/7 soon.
They have also taken on three new members of staff during lockdown: Bethany Mullen (marketing assistant), Rhiannon Copeman (help desk technician) and Laura Watkiss (office administrator), and they're looking for the fourth recruit of the year to meet demand.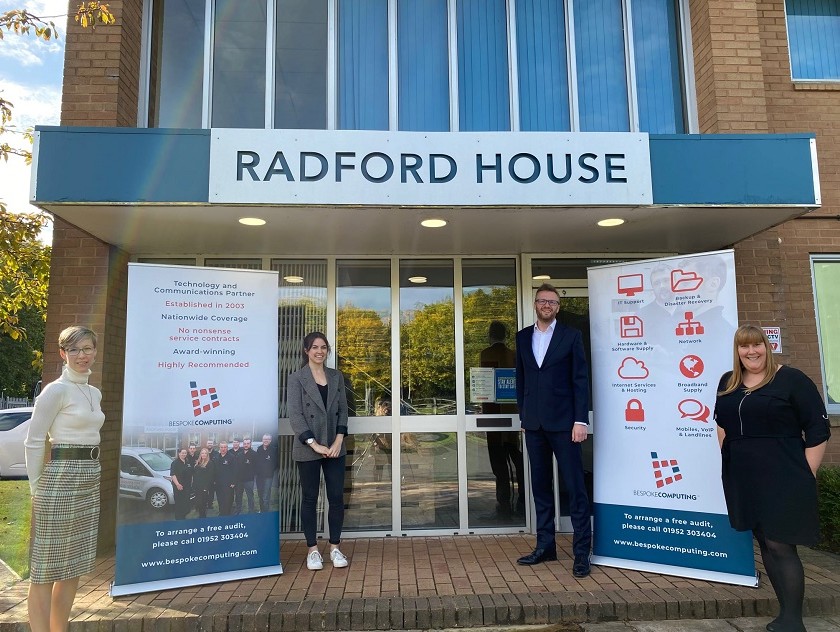 This expansion aims to increase resources for customers by improving and increasing support, customer service, and educational resources. Alongside the expert and dedicated services they offer, this also includes free resources for business owners, such as weekly videos, podcast episodes, newsletters and relevant webinars.
Managing director Chris Pallett said: "I am so incredibly proud of my team and their attitude to supporting our customers, and thankful to our clients for their loyalty and support.
"We are grateful to have been able to expand during such a difficult time for businesses which is why we're so passionate about giving something back. We are using our growth to support local businesses and keep their systems protected and working for them."
Pictured: from left - Rhiannon Copeman, Bethany Mullen, managing director Chris Pallett, and Laura Watkiss