Free training will help with fightback
Telford College has launched a new series of free training programmes designed to get local people who have lost their jobs during the Coronavirus pandemic back into work.
More than 5,000 adults are set to benefit from free training over the next year in a major new programme, funded by the West Midlands Combined Authority, to help them gain jobs.
Telford College is among 20 members of the Colleges West Midlands network who are pooling expertise for the skills recovery programme called 'Reignite Your Future'.
It is the first initiative of its kind in the country, and means adults can join a choice of short sector-based work academy programmes, which usually last up to six weeks.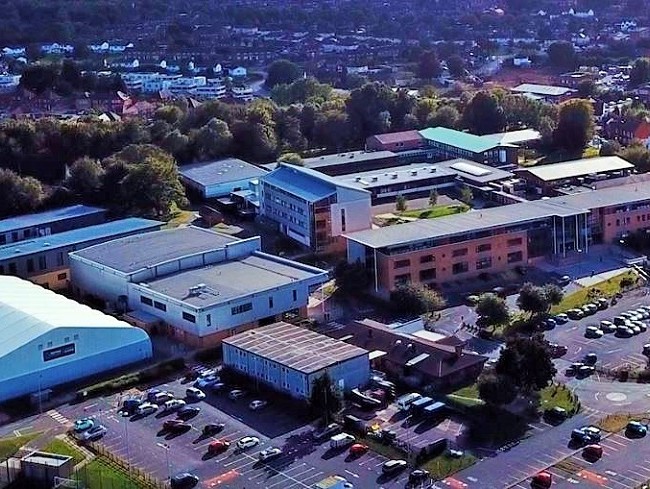 Telford College will be running three IT skills academies, as well as two in construction, two in warehousing, logistics and distribution, and three in business and professional services.
Working closely with other business support organisations including the Marches LEP, the college will also be offering academies in health and social care, general assembly skills, facilities management, and land-based industries.
Each sector-based work academy programme is supported by one or more employers looking to recruit future staff. There is a guaranteed job interview for everyone who completes the free courses, and unemployed people can take part without losing their benefits.
Those who successfully gain jobs could also be eligible for Workwise travel support of half-price travel on selected bus, train and metro travel passes for three months.
Graham Guest, Telford College's principal and chief executive, said: "We're delighted to be part of this major initiative, which is designed to get people back into work, and help companies meet their immediate and future skills gaps.
"These programmes are specifically designed to help people move into new careers. Flexible approaches to study are available with us right now."
Also available for local people through 'Reignite Your Future' are part-time technical training programmes, which support residents wishing to upskill or change career direction. They provide adults with the technical skills needed to gain employment in the sectors anticipating a growth in job opportunities, such as digital industries, construction and health and life sciences.
Telford College is running 16 different level three courses in the following areas: administration, AAT accounting, business, construction, maintenance operations, health and social care, HR practice, supporting individuals with disabilities, engineering, electrical installations, motor vehicle maintenance and repair, education and training, supporting teaching and learning in schools, beauty therapy, professional cookery, and hairdressing.
Andy Street, the Mayor of the West Midlands who officially launched the initiative, said: "Retraining and upskilling are critical to our region's economic recovery from the Coronavirus pandemic. Tragically as a result of Covid, people are losing their jobs in the region, so training in the skills that employers need is a crucial way to help people get back into employment quickly.
"It's great that all 20 colleges across the region are working together to help get local people into the jobs of the future. I would urge anyone who has fallen out of work, is worried about their job prospects or just wants to increase their skills, to think about retraining for a new career.
"Our local colleges have been leading the way on training in recent years, particularly in the construction, digital, engineering, warehousing and health and social care sectors.
"As well as funding the training through our adult education budget, we also work with our partners in local authorities, Jobcentre Plus and the National Careers Service to make sure there are jobs available at the end of the training."
To learn more about the academies and level three courses on offer through Telford College as part of 'Reignite Your Future', see www.telfordcollege.ac.uk, or call the course enquiries hotline on 01952 642237.