First adult group returns to college
Adult students have begun returning to Telford College for crucial training which will help them into employment.
They include Jody Starr, who has completed his pre-employment level two course in Driving Goods Vehicles, which he hopes to use for a ground staff role in the aviation industry.
The 40-year-old, who recently moved to Wolverhampton from Telford, said: "I want to say thank you to Telford College for everything the team have done. The course has been very enjoyable and the tutors are all very informative and professional with lots of experience."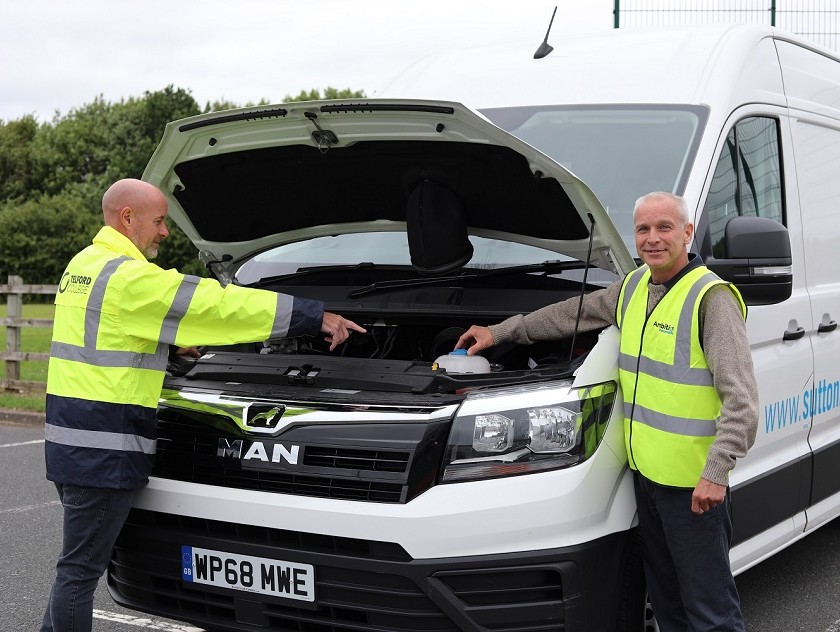 The level two course in Driving Goods Vehicles acts as prerequisite to progress onto the HGV Category C licence programme, which Jody will now be completing with Dulson Training.
Telford College works in conjunction with local job centres to offer pre-employment programmes to support candidates back into employment by boosting their qualifications and work-related skills.
Jody was referred to the college by a Jobcentre Plus advisor who said it would suit him perfectly, given his previous experience working as ground staff at small airports. Elements covered by Jody's driving goods vehicle course at Telford College included safety and efficiency, health checking a vehicle, good driving practices, and managing a load.
Jody said the ability to drive bigger vehicles, up to 32 tonnes, would allow him to take on jobs such as driving luggage between airports, airport maintenance vehicles and general logistics.
His tutor Martin French said: "Jody was an excellent example of the high standard shown by our students who are successful not only in gaining their qualifications, but also securing employment in the logistics industry.
"He had a 100% attendance record, and good communication – particularly during lockdown when he completed all of his remaining classwork through remote learning."
Graham Reynolds, Telford College's employability and skills development manager, added: "We liaise with a number of agencies who recruit newly qualified drivers, and I'm sure Jody will have a wealth of opportunities available to him. The completion of his Driving Goods Vehicles qualification will also open up the potential for work as a delivery driver for smaller vans."
More details about pre-employment courses at Telford College can be found at www.telfordcollege.ac.uk
Pictured: Jody Starr with tutor Martin French