College invests in business community
More than a dozen local businesses have benefited from the £1.2 million upgrade of Telford College's campus and learning facilities.
The college has taken the opportunity to improve and refurbish many parts of the site during lockdown – using local suppliers wherever possible.
Part of the investment has helped to reduce the college's carbon footprint, through the installation of several new energy-efficient boilers, and replacement of more than 2,800 bulbs with LED alternatives.
It has been helped by an £880,831 funding boost through a national programme announced by the Government to provide colleges with vital funds to revamp campuses.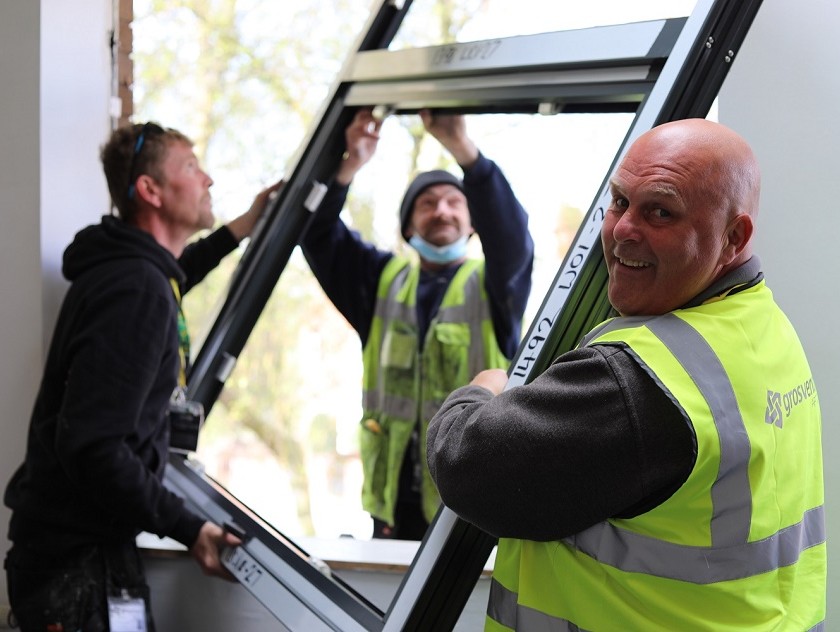 Deputy principal Janet Stephens said it had come at a 'very opportune time', allowing the college to make upgrades to its already expanding IT infrastructure to support home-based learning, as well as a series of other improvements to facilities across the campus.
Cash has been spent on a range of upgrades to flooring, boilers, heating, CCTV, drainage, roofing, fencing, doors, windows, and air conditioning – with contracts awarded to more than a dozen local companies.
They include several businesses in and around Telford, plus others from surrounding areas including Shrewsbury, Oswestry, Bridgnorth, and the Welsh borders.
Idris Flooring Limited, near Oswestry, is one of the companies to have benefited, replacing flooring in the Haybridge restaurant, as well as the college's construction centre, health and social care rooms, plus foyers and corridors.
Spokesman Ian Brown said: "We were delighted to have the opportunity to carry out works for the college over the lockdown period, and that it chose to continue working with us, a local company, to further cement our excellent and co-operative working relationship."
Another local company involved in the upgrade is Grosvenor ApTec, which specialises in secure aluminium windows and doors with automation and access control systems.
Director Steve Nicholls said: "The work carried out at Telford College was to replace the aluminium windows and curtain walling on several of the blocks. It was good to see that the college were investing in infrastructure during the lockdown. Working with the staff at Telford College has been a positive experience.
"We have established a good working relationship with the estates team and are hopeful that we can collaborate on projects in the future."
Graham Guest, principal and chief executive of Telford College, said: "One of the cornerstones of our strategic plan is to work even more closely with the Shropshire business community. So we are very keen to ensure that we use local suppliers wherever possible – as our way of putting something back into the local economy and giving businesses a lift, after what has been a difficult year for many."
Pictured: The Grosvenor ApTec team at Telford College. From left, Richard Blakely, Steve Jones, and Neil Ulke