Call for business leaders to help young entrepreneurs
It doesn't matter who you are, starting your own business can be every bit as daunting a prospect as it is exciting.
You can have the vision for a commercial enterprise and a detailed business plan in place, but the next step, putting it all into practice, inevitably holds more worries for some than it does for others.
The more fortunate budding entrepreneurs find financial backing easier to come by, and have ready access to advice and support from experienced mentors. They almost certainly have a decently kitted-out office from where to start.
Some have none of these crutches to lean on and, for them, being a business owner is scary and bewildering.
This is precisely the reason why Shropshire Youth Support Trust was set up. This charity was brought to Shropshire by a handful of businessmen who recognise the need of many for a helping hand as they start their business career.
Although the trust's official launch was in Ironbridge at the tail end of 2016, the organisation was conceived several months earlier and its Telford premises firmly established. Brodie House, which could hardly be more central - it is actually in Central Square - has acted as a hub for young business people, where they have access to their own subsidised office, advice and an environment where they can interact with other entrepreneurs.
There are several central figures involved in SYST's formation, none more central than Trust chairman Robert Bland and the centre's manager, Richard Nuttall.
Mr Bland, pictured below, a former chair of the Prince's Trust in Shropshire, explains how SYST was conceived.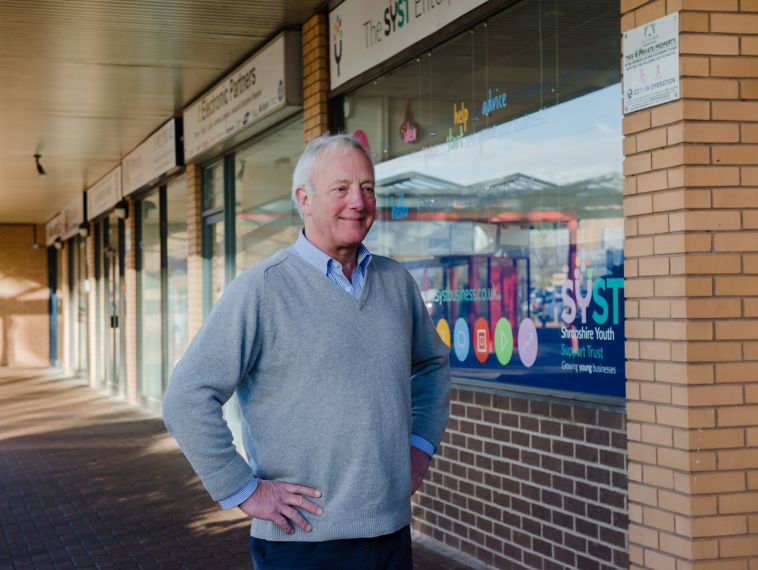 "One of the final things I did in my role with the prince's Trust was to get Michael Stoddart involved," he says.
At this point it should be worth noting that Mr Stoddart, who lives on the eastern fringes of the county, is one of the region's biggest hitters in the financial world, having started his career as a financier in the 1950s.
"I believe Michael thoroughly enjoyed working with the Prince's Trust and recognised the important work it did, and it was through that role that he met someone from London Youth Support Trust.
"Michael was sufficiently impressed with what the London group had to offer that he begged the question, why don't we set one up in Shropshire?"
A team of trustees was assembled, all offering different experiences and skills sets, but with one common denominator: they believed passionately in the importance of giving young people with talent and ambition the opportunity to see their projects come to fruition.
The Prince's Trust and the youth support trusts - there are several regional branches - share many similarities but there are also some notable differences. As Mr Bland points out, the idea is that they complement each other.
Richard Nuttall (pictured below), who has been manager of SYST since its inception and is very much the day-to-day face of the organisation, goes further.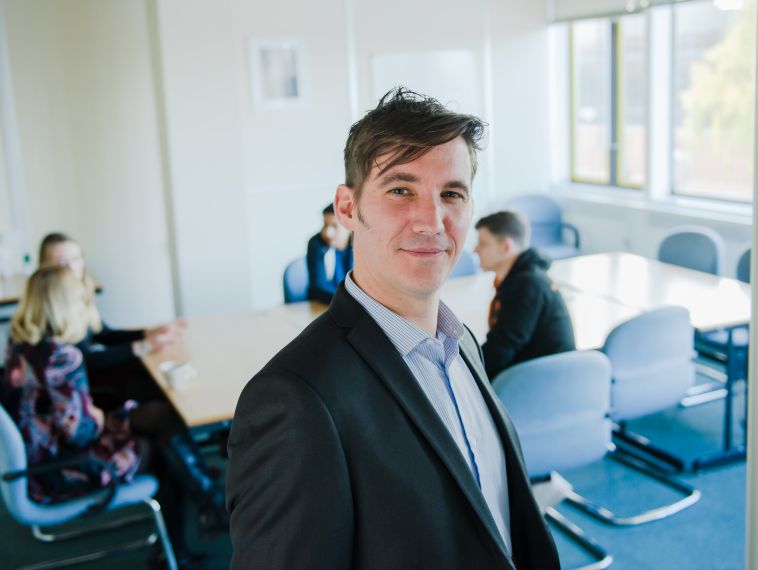 "A key difference is that we offer subsidised accommodation," says Mr Nuttall, a former professional actor with many years of experience helping and advising businesses.
"There is desk space and several computers in the downstairs hub, while there is a network of furnished offices upstairs which are available at subsidised cost.
"We don't give out loans but, like the Prince's Trust, we provide mentors. One of SYST's greatest benefits is that because the enthusiasm between the young business people sharing the same space rubs off on each other, this gives them even greater motivation. It is an inspiring place to work.
"Even in the short space of time that we've been up and running as a charity, some real success stories are starting to emerge which is incredibly rewarding for all involved.
"Every bit as valuable as any financial contributions which might come our way is the expertise and time people with experience in business are able to provide."
While SYST in Telford has slowly but surely seen more and more young business people use its facilities and benefits, the Trustees identified a need for the same model in the northern part of the county.
The North Shropshire Youth Support Trust is based at the British Ironworks Centre just outside Oswestry and it is, according to Mr Nuttall, "a superb venue offering excellent accommodation".
It looks set fair to make the difference to the lives of yet more Shropshire folk who have a plan but just need a break to make the next step in their career path.
*******************************************************
SYST is appealing to business leaders to offer their skills as mentors and/or financial sponsorship to help young people forge a successful career. If you feel you have something to offer please contact SYST on 01952 299214 or email hello@systbusiness.co.uk