Gemma living her dream
By Chris Austin
She dreamed of being in the world of beauty as a schoolgirl. Gemma Allies, the award-nominated Shropshire entrepreneur, spent her formative years imagining a career in salons.
And though her early adult years were immersed in construction, IT and agency work, it didn't take long before she decided to follow her dream.
The young, articulate and talented businesswoman received help from the Shropshire Youth Support Trust and by 2017 had launched a successful business and become a finalist in this year's Shropshire Business Awards.
Gemma, who hails from Telford, excelled at school at sixth form in Shifnal before moving to Manchester to study.
"I was quite academic and pursued a course in business management and marketing," she says. "I worked in marketing for three years but gradually realised it didn't make me happy. It just wasn't my bag.
"So after the third year, I decided to put together a business plan for my own company, Skin Sincere. I had my own apartment and great friends – but I needed the challenge of running my own company to make me happy.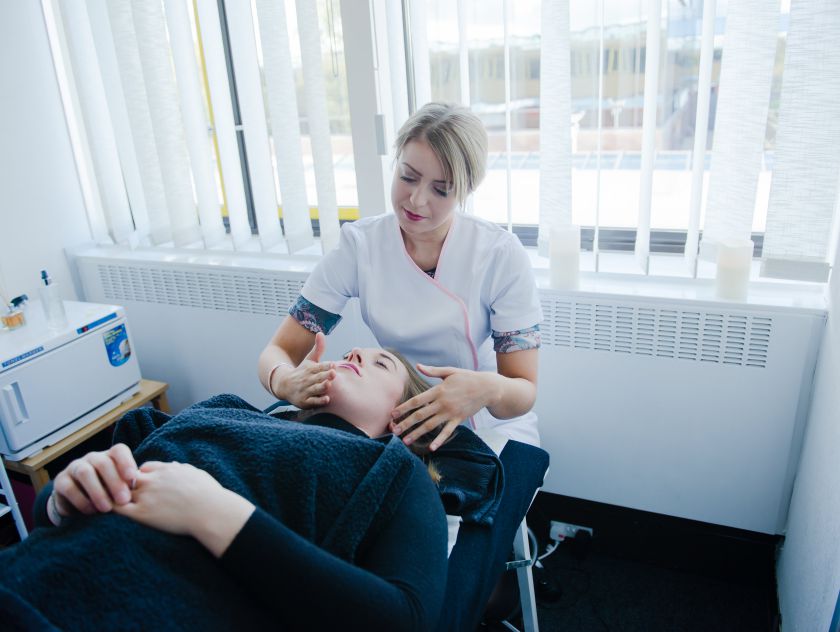 "I always thought launching a business would come further down the line. But the time came and I decided to go for it."
Skin Sincere was born of frustration and of a long-held dream. As a young woman, Gemma had suffered with eczema and sensitive skin and wanted to develop a cream that worked for her. She wanted something with natural ingredients that was well presented and felt good.
"After three years in marketing in Manchester, I started to formulate my ideas. I spent my last year planning, pondering back and forth. 'Do I do it or don't I'?
Gemma moved back to Telford and after overcoming a debilitating illness launching her own venture. A family friend was working with Virgin's Start-Up group and encouraged her to obtain a loan and procure mentoring support. Her pitch was backed by the Virgin Board and at the end of April 2015 she launched her business.
There were numerous hurdles to jump through. Gemma had to develop a formula for her skin care products, which required approval from a chemist.
"I worked with a manufacturer of natural skin care products. So from there, we created a formulation. After that, we got things that were more bespoke. I'd done my market research to find out what I was looking for, what people liked.
"Then I developed the range based on that. Luckily, the manufacturer I worked with handled the chemistry side. Once the formulas were designed, that was it."
She had to come up with a name for her business. With help from her mother Karen, a list as compiled. It included names that had been taken by others, names that didn't work and one or two that stood out.
"We were riffing on the word skin, thinking up things like Skinspiration and so on. I wanted to sum up the ingredients and ethos and transparency behind the products and Skin Sincere seemed to do that best of all."
After that, it was time to design a logo and branding. She liked the idea of a heart, making her products feminine rather than clinical. "I liked the heart so much I got a tattoo."
There were numerous challenges along the way: "Everything took longer than expected, which I've heard is quite normal. I was beholden to people in the supply chain.
"I had a nightmare with a web designer, a cowboy, who took the money and did nothing for eight weeks. It was problems, problems, problems, I didn't know if I'd be able to do it. I was hoping to launch earlier.
"But then it took time to get the product photography, labels and bottles. I had to look at things like point of sale and distribution.
"It started by launching on the website. That was the initial point of sale. And I was working part time to pay my bills. It was one step up from hobby business."
Soon things began to take off as Gemma got interest from her website, family and friends. She had a referral from a local salon and decided to build outwards.
"It became apparent that distribution in Telford was the same as distributing anywhere in the UK, so I quickly went from 10 salons to 20.
"We developed a training programme, which does very well, so that salons know what to do with our products. Training is a big thing for us."
During the next 12 months, Skin Sincere is looking to launch into retail stores. There are opportunities to export and she is soon taking her first trip overseas to scout out markets.
"British brands are always popular and we're looking to develop that aspect. We've done our first exhibition, which generated a lot of sales, and our clients are like word of mouth ambassadors."
It's not been easy, but after two years in business, Gemma Allies is truly living her dream.