Michael Stoddart - City grandee
By Henry Carpenter
Michael Stoddart refers to a theatre project he is helping as "my final fling".
Well, if that is the case it will bring the curtain down on what is a remarkable business career by anybody's standards.
Now a spritely 85 years of age - though these days he is perhaps more nimble of mind than body - if this theatrical project does indeed act as his professional swansong it will mark the culmination of almost 70 years of a career whose path which has taken him down many different but, in the main, highly successful routes.
Not only was Michael the founder and boss of the private equity firm Electra Investment Trust, but he was also non executive chairman or director of a myriad of publicly listed companies too extensive to list but which include several household names such as the retail giant, Next, and Goldcrest Films which was behind blockbusters such as Chariots of Fire, Gandhi and The Killing Fields.
To put his longevity into some kind of perspective, when Michael got his first job wartime rationing was still being phased out, Winston Churchill had another term as Prime Minister yet to serve and the average house price in the UK was £1,800.
He was fresh out of school where, while he didn't excel academically, he developed an aptitude for trading.
"I didn't have any brains but I did enjoy a bit of trading, particularly in fruit," recalls Michael from his home of the last 50 years near Bridgnorth.
"A contemporary of mine at Abberley prep school told me that he thought I went long on plums with a questionable outcome!
"I went to Marlborough which is where I had to think about what I wanted to do in life. After the senior partner of a large firm of accountants came to the school to give a lecture on his profession, I decided to become a chartered accountant.
"My father didn't approve of university and I was sent to Liverpool, where my parents had lived, to learn to become an accountant. I didn't do much work and consequently failed my intermediate exams. I had to go to a crammer in North Wales, after which I scraped through my accountancy exams, coming 1,451st out of the 1,452 who passed!"
It wasn't long afterwards that Michael realised that a career in accountancy wasn't for him.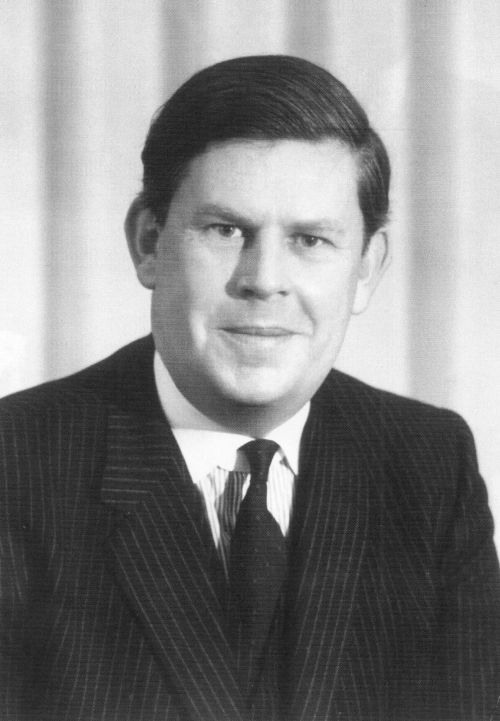 Merchant banking, however, "seemed to be interesting and I thought might be rather fun". Through family connections Michael was introduced to Francis Hock, one of two brothers who ran a small merchant bank called Singer & Friedlander.
He accepted a job offer at 'Singers' in 1955 and it was from this point on that Michael really developed his entrepreneurial nous.
"After five years with the bank I suggested to the powers that be at Singers that they opened up offices in the provinces," he explains. "I opened office in Leeds in 1961 as there didn't appear to be any competition.
"Soon afterwards, my wife Brigid and I moved to this part of the world, an area I had always liked.
"The next logical step was to open an office in Birmingham, which duly happened in 1963, and this turned out to be quite a success, not least because we recruited well by bringing in some first class people."
Office launches in Nottingham, Glasgow and Bristol were to follow, by which time the network of Singers' provincial offices were major contributors to the bank's success. Then, in 1973, the Hock brothers decided to sell Singers and this led to the most significant shift in Michael's career path.
"While I was at Singers I was elected a non-executive director of Globe Investment Trust, the original 50% owner of what was to become Electra Investment Trust.
"I suggested there was a role for a publicly listed company to invest in private equity, and therefore joined what became Electra Investment Trust in 1974.
"As managing director I started to develop Electra which invested in unlisted companies; it was a private equity operation which no one was really doing. I believed there was an opportunity to exploit and I enjoyed that sort of thing. It worked, and ended up doing reasonably well."
"Reasonably well" is a bit of an understatement. The share price rose from the original figure of 29 pence to slightly in excess of £50 a share over the next 40 years, a multiplication of 150. Even as Electra's CEO, Michael refuses to take credit for this, insisting its success was "down to good markets, a lot of luck and some very good people who we involved in the business".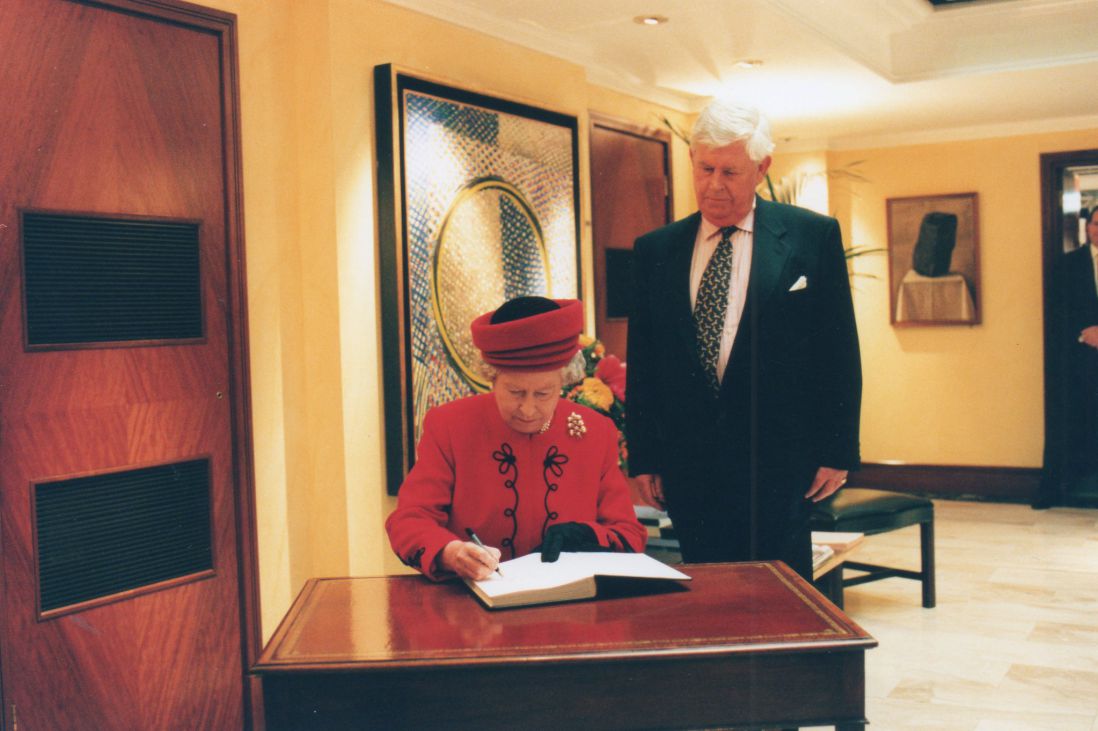 He retired from Electra in 2000 and his successors continued with the good work, enabling the company to increase its net asset value.
To gain a detailed understanding of the intricacies of Michael's business career, particularly from 1975 onwards, it would be advisable to read his memoirs, called Finding a Balance, in which he weighs up the work-life balance (concluding, for the record, that if anything he might have erred slightly on the work side of this delicate spectrum).
The book reveals that, predominantly through Electra as a financing tool, Michael was involved with a bewildering number of companies and his connections spread far and wide.
There's a section describing his role as chairman of Next, having succeeded Terence Conran in the role, and a chapter chronicling his association with Robert Maxwell - "a gentleman who didn't have the same ethical standards". The book describes the highs and lows of setting up a film company - Goldcrest - and the huge success of Candover, an associate of Electra which became a national leader in management buy-outs.
These and countless other associations, not to mention various corporate and social adventures, are all related with a light and conversational touch in Michael's book which also shows him to be a devoted family man. His beloved wife since 1961, Brigid, and their four children have clearly been an enormous support throughout his career.
The memoirs describe Michael's life in his autumn years after retiring from Electra. To say he has fully retired from corporate life isn't quite accurate - he still works on a part-time basis as a business consultant for Stonehage Fleming Limited.
What the book also touches on is Michael's lifelong passion for the theatre, which brings us back to the aforementioned project in which he is currently immersing himself.
"My personal fascination with the stage led me to become a theatre 'angel', investing in both plays and theatres, and I am now involved in setting up a central fund for theatre productions to turn to," he explains.
Then there is the charity work, and since retirement Michael has been able to offer more time to charitable causes.
"I have always liked helping and backing young people and thought the Prince's Trust was a very good idea," says Michael.
"I was introduced to the London Youth Support Trust and suggested that instead of sitting on the London board we should set up a Shropshire equivalent."
Shropshire Youth Support Trust offers advice, mentorship and subsidised office space to budding entrepreneurs in need of a helping hand, and as its president Michael helped the charity first open a facility in Telford Town Centre, two years ago, and then in June its second centre near Oswestry to help those in the northern part of the county.
The north Shropshire centre is housed at the British Iron Works just off the A5 and was launched on a cloudless evening in June. The official opening was conducted by Sir John Timpson, and in his speech the shoe repair mogul repeatedly paid tribute to Michael as the man, and friend, who guided him through the takeover of his family business.
Indeed, Michael's influence on businesses and individuals since he started his first day at work 67 years ago has been profound - that much can be gleaned from various facts laid out in his book, even if he is far too modest to admit it.
The final words in Finding a Balance perhaps provide a clue as to what lies behind Michael's success and popularity as a businessman and friend.
"I have always tried to emulate the character in a book by Reverend Charles Kingsley, The Water Babies. The person concerned was a Mrs Doasyouwouldbedoneby."