The rise and rise of millionaire Mo
Mo Chaudry has come a long, long way since the start of his professional career, as Shropshire Business discovers
It was when Mo Chaudry was sweeping floors at the GKN factory in Telford that he had his big lightbulb moment.
"I thought, I don't want to be doing hard manual work for the next 30 or 40 years. I need to make a life for myself, and the only way to achieve that is to buck up my ideas."
At that stage, teenage Mo had failed most of his exams at Wellington Grammar School, and watched as his father's grocery business in Bank Road had run into financial trouble.
As a result, the family had to give up the shop and downsize into a two-up two-down mid terraced house in Watling Street, with no inside toilet, and Mo remembers: "It was all a bit of a shock to the system.
"Dad got a job at GKN in the wheel shop, and my elder brother also worked there as a forklift driver. They got me an industrial cleaning job there, and that summer I worked pretty much full time in the wheel shop, and I saw for myself the sort of heavy labour.
"It's not an exaggeration to say that it really changed my life. I decided that I needed to move on to sixth form, take my education more seriously, and have a go at making something of myself."
And have a go is what he did. After retaking his O Levels, and taking A Levels at New College Telford, he eventually got the offer of a sports degree at Staffordshire University, which set him on his way.
"Moving away from home, I grew up very quickly, both emotionally and academically," he remembers.
"Mixing with different people gave me the chance to grow up and assess what I was all about. I needed those three years to grow emotionally.
"It made me realise I had to work for things; you can't be a victim, you have to fight for what you want and fend for yourself. My time at university gave me all the tools I needed to do the things I've done."
In 1983, Mo met Ann, the woman who was to become his wife, when he was living in a £10-a-week bedsit in Tunstall, struggling to find enough 50p pieces to keep the electric meter running. They have been happily married since 1987.
He says: "I was doing door work at nightclubs at this time to earn some extra money in places like Shrewsbury and Stoke, and I told her when I met her 'I'm going to make a fortune for us, watch this space'. Deep down I wanted to make a big name for myself. I had a hunger for it."
By the age of 30, Mo Chaudry had indeed made his first million as a financial adviser and property investor, and has since expanded into the health and fitness, leisure and tourism sectors.
He's also the mentor and manager of the current World's Strongest Man, Eddie Hall. In fact, Mo was the man who sponsored him to become full time, allowing him to focus on achieving his ambitions.
At the age of 57, he is now one of the richest and best known Asian businessmen in the UK, with an estimated fortune of around £100 million. But he's by no means done yet.
"I feel like I'm really on the cusp of something right now," he says. "I'm more ambitious than I've ever been. It's not just about money any more – it's not been for a long time. It's about success, fulfilment, and feeling that I am reaching my full potential and helping others along the way."
This year certainly looks set to be a milestone for Mo. His flagship Waterworld complex in Stoke on Trent is being upgraded and expanded in a £10 million investment to include two new rides, indoor golf, a fitness club, and trampoline park.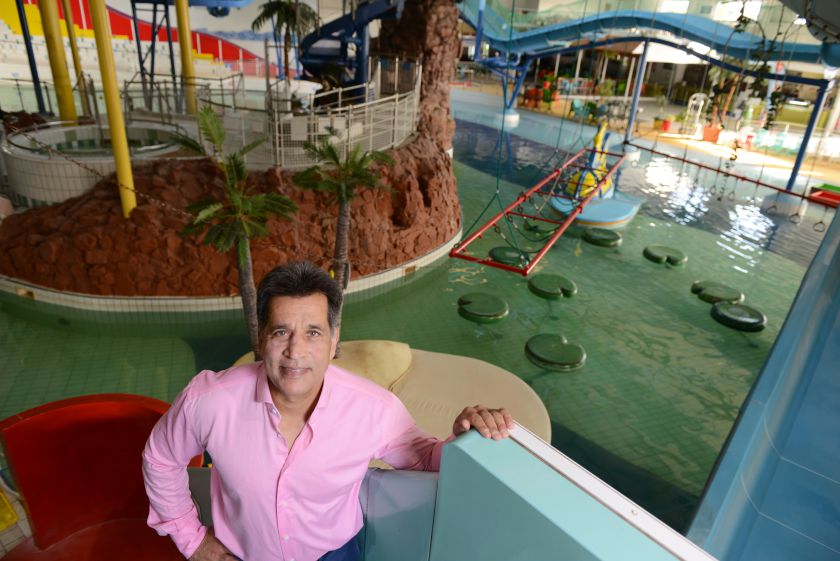 He bought it from The Rank Group in 1999, and turned the loss-making operation into a thriving and profitable business which attracts some 400,000 visitors a year. That figure is expected to rise to 750,000 when the expansion is complete.
Elsewhere, his newly acquired indoor golf brand, Adventure Golf, is expanding across the UK. Mo plans to plough £20 million over the next five years into launching 20 new centres across the UK, in key towns and cities.
He already also owns and operates the highly successful M Club Spa & Fitness Clubs in Staffordshire, plus significant property interests via investment firm M.I.C Investment Group.
But that's not all. Mo has just announced a new equity investment to take a majority stake in a major UK fitness company with a global reach, which runs football and leisure centres as well as building public leisure facilities and manufacturing gym kit.
Combined, all of Mo's interests employ around 550 people, with a turnover heading towards £60 million.
Mo says: "My hope, and my target, is that we will be able to merge these groups very soon, and then work towards a stock market listing within the next five years."
It's all a far cry from the day, in the early 1970s, when a young Mo first arrived in Shropshire with his parents, and three siblings, looking to make a life for themselves.
"When we moved to the UK from Pakistan, we originally set up home in Luton, but my father had the opportunity to buy into a business, so we packed up and headed to Telford.
"My parents were stereotypical immigrants, energetic and ambitious, wanting to prove themselves and make a good life for themselves and their family.
"I remember my first sight of Shropshire as we drove along the old A5 towards Wellington. It just looked like a collection of old factories, like something out of Peaky Blinders. I thought to myself, what the heck have we come to?
"But we set up what seemed to be a very successful family business, Iqbal and Sons, and we lived above the grocery shop. It was a real family affair, with mum making the samosas and me and my brothers working there too.
"I was naturally good with numbers, so even though I wasn't the oldest child, I was first in the pecking order when it came to running the tills.
"At that time, there were very few Asian people in Shropshire, and it was tough to fit in. I was bullied in my younger years, but our family wasn't the sort to turn the other cheek – I believe you have to fight for what you get."
On his schooling at that time, he recalls: "When I was at the grammar school, I was deluded. I thought I was cleverer than I was, and didn't do well because I didn't knuckle down like I should have done.
"I remember starting in top maths class, where the standard was too high for me. To this day I don't know how a slide rule works, but I didn't have the bottle to tell the teacher I didn't know how to use it. So although I was rebellious in some ways at that time, I was timid in others."
Mo credits that time he spent doing a different kind of maths – totting up prices behind the till at the family business - for teaching him one of his most important lessons.
"Everything we do is about people. If you can connect with people, it will set you in good stead for business, and life. Dealing with different people in the shop at the age of just 13 or 14 gave me a very early opportunity to discover customer relations. I managed to develop that skill-set, and it set me up for life.
"Emotional intelligence is essential in business. My generation had it, this generation doesn't, so if you do find a young person that does have it, they are a gold nugget.
"Getting to know someone's name and paying attention to the person, not just the job they are doing, is vital in my opinion."
Mo has never forgotten the role Shropshire played in making him the success story he is today – and he's now keen to put something back.
His mother still lives in Wellington, and Mo is a sponsor of the town's boxing club, helping to support and mentor up-and-coming Team GB hopefuls. He's also offered his services as a mentor for students at the new 7th Form at Telford College, where he studied all those years ago.
Sport has always been a big part of Mo's life. He played cricket for Shropshire, and had trials with first-class county Warwickshire. You sense it's a source of frustration that he never quite made it at the very top level – after all, he's not accustomed to failure.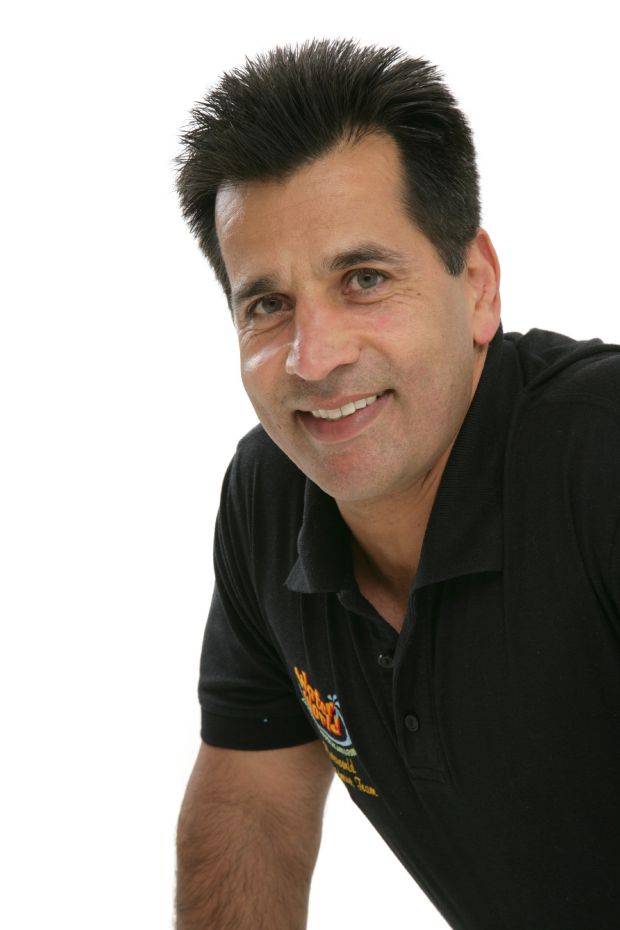 He appeared on Channel Four's intriguing Secret Millionaire series some years ago, where a rich business person goes under cover, living on benefits, in the hope of finding people they wish to help.
Mo ended up handing out £30,000 to deserving causes in Leeds who just needed a lucky break – and despite the meagre allowance he was given to live on during the experiment, he still managed to save a few pennies. A sign of that shrewd business sense coming through again.
"We are all human; we learn from our mistakes and experiences, and sometimes just need a chance" he says.
"When I was working as a doorman at places like Tiffanys in Shrewsbury, I would be the only Asian bouncer, so some people targeted me.
"On one occasion I retaliated. I felt I was only defending my position, but ended up spending a night in the cells, and being charged with causing actual bodily harm.
"In the end, the case collapsed because they were thugs and I'd never been in trouble. But my name got into the paper, the university found out, and there was a concern that my antics could bring the organisation into disrepute."
Mo could have been expelled. The reason he wasn't was down to one man; the principal at the time, Keith Thompson.
"He told me he had the power to make or break me, but felt that I had all that energy and potential which I was just misdirecting. He decided to give me a chance to redeem myself. Who knows what would have happened if he had made a different call."
A quarter of a century later, in 2008, Mo received an honorary degree from the university, and among the dignitaries on stage was the very same Keith Thompson.
"He stood up and applauded, saying he remembered everything about me because of the way I was - always challenging things and pushing everything to the limit. He told me he was so proud of what I had done with my life. I'll always be grateful to him for giving me the benefit of the doubt."
Mo adds: "It is very difficult to appreciate how difficult it was for an Asian person making their way in a place like Shropshire in the 1970s.
"For every one of me there were 97 or 98 others who would fall by the wayside, even though they had just the same capabilities. It's to do with mindset. Change that, and you can change your life.
"I believe that it's very important for people like me to tell our stories and to the current generation, which is why I'm keen to share my experience with my old Telford College now.
"If I was a young man today, white, black or brown, and thought 'this guy was us, once upon a time' that has real gravitas. You don't get more powerful than that."