Wealth management giant at launch event
The corporate world's glass ceiling might not be quite so shatterproof these days, but the sight of a female at the top of a stock market listed company is still most definitely the exception, rather than the norm.
Sarah Bates is one such rarity. For nearly three years, she has been chairman of wealth management giant St.. James's Place, a FTSE 100 company which manages more than £65 billion of client funds.
The David Penney Practice at Kensington House in Battlefield, a St. James's Place practice, invited Sarah as guest of honour at 'Today And For Tomorrow', a VIP launch event for the new-look company.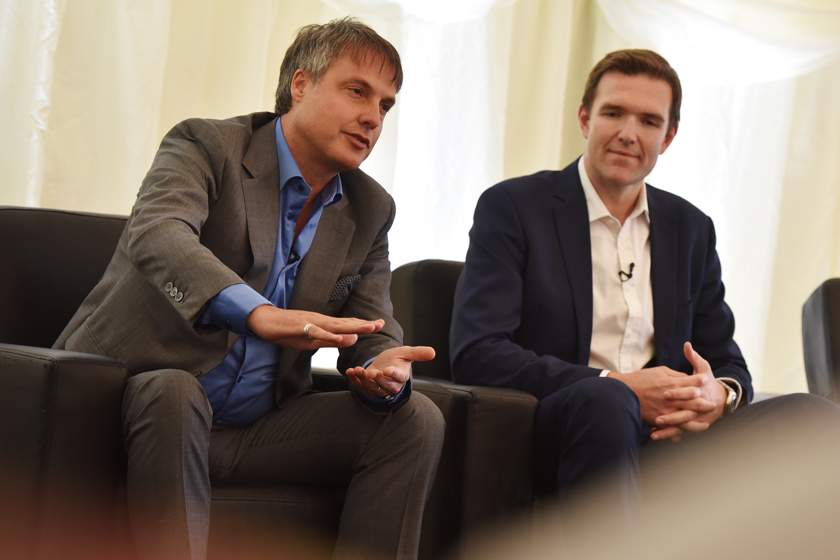 David Penney and fellow Midlands financial planner Will Harrison (pictured) brought their companies together this summer, with David appointed chief executive of the enlarged business, and Will as managing director.
The expanded firm now has four fully qualified advisers, plus an eight-strong support team, and David says: "Will, myself and the entire team are extremely excited about what the future has in store."
Sarah Bates was asked to share her advice for their growing business, going forward – but also covered many management issues which will resonate with far more than simply the financial services industry.
"You've got to this point because you do something that people value," she told the partners. "The question now is how you organise it.
"You are going to have to spend a bit more time making sure that you know what everyone is doing, and make sure that you understand the strengths of everybody in the team, and that you are not surprised when the flipside of those strengths emerges.
"You can never, ever, spend too much time communicating and talking as the team grows – because actually, that is an important thing to do, and it's quite easy to lose sight of very quickly."
She also raised an issue which many business managers will be able to relate to – the feeling that they could have done a task so much better, and more quickly, themselves. "Actually, this means you need to address the structural issue that this has thrown up," she said.
"The second thing is to keep your eyes on the long term – remember what it was you were trying to do every day; think about have you kept true to that vision or have you got diverted. You can't do everything. And always remember, you have got to be driven by your clients."
Sarah joined the board of St.. James's Place in 2004 as a non-executive director before taking over as chairman in January 2014.
She has over 30 years of experience, with roles including chairing the J.P Morgan American Investment Trust plc, and advising the East Riding Pension Fund. She is also a member of the Universities Superannuation Scheme investment committee.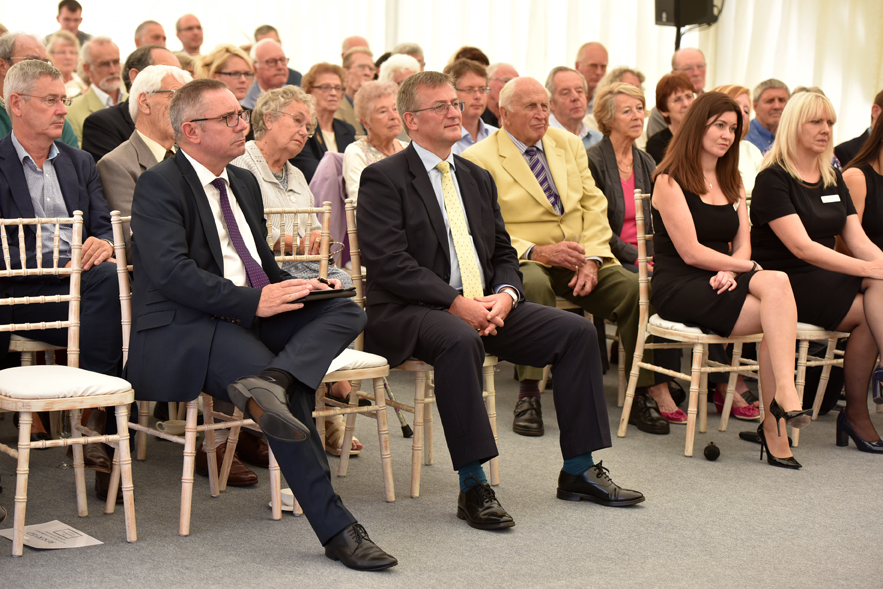 So, wearing so many hats, how does Sarah manage to digest and assess the mountain of information that passes across her desk?
"This is very much a people business, and you have to listen. We spend a lot of time just listening, understanding, and looking at what's going on in the outside world, to make sure we can link all of that formal structure with the informal structure and the culture, which are very important parts of our controls.
"Thinking about Brexit was very important – we had to make sure we had contingency plans. That takes a lot of preparation and a lot of work."
With the UK's imminent withdrawal from the EU, ongoing economic challenges in the Far East, and political uncertainty in the US brought on by a change of president, where does Sarah see this all going?
"In the short term, we don't know which way markets are going, and actually thinking you do – and making judgements on the back of that – is a really dangerous thing to do.
"People who hold their views most firmly, and are noisiest about them, are usually the worst forecasters.
"We do live in unusual times. The Bank of England had been expecting interest rates to rise for each of the last six years, and was wrong about that every single time.
"What you do in times of uncertainty is you try and reduce the risk of betting on only one thing. You do diversify, you do take a long-term view, you don't try and muck around.
"So our view is that things are somewhat uncertain, things are not straightforward. In Europe we've got a series of elections coming up; we've also got the US election, and the issue over when the US will raise rates again.
"At the same time, the corporate sector – individual companies in which you can invest – are adaptable, capable, and good investments. I do think those good companies will adapt to the circumstances, and I'd rather put my faith in good companies and good organisations, than actually choosing between US securities and Japanese securities."
Sarah says UK investors are generally quite conservative, even though the range of investment options has grown significantly.
David Penney raised the question of the so-called 'robo-advisor'; a faceless computer-based algorithm which some claim could become the method of financial advice in years to come.
Sarah's response: "Technology can deal with enormous amounts of data analysis very quickly. It enables us to get the facts very quickly. I'm sure, that over the next few years this will make the job of giving advice easier.
"But people want to talk to somebody who will ask questions they may need to think about. Technology will be used to organise information better, sorting information so that we can focus on the things that matter most."
Sarah is one of just three females currently chairing a FTSE 100 business. Does that hinder her work?
"I was brought up in the 1960s and 70s to think that I could do whatever I wanted to do, so it didn't ever really occur to me that there might be things that I couldn't do in business.
"I do find it odd that there are so few women chairmen, because actually quite a lot in my view is about listening, getting the best out of a group of people, and not thinking that you always have the answer, because the group often comes up with a better answer than you do. And there's no reason why a woman can't do that as well as a man.
"There are circumstances in which it feels odd, but I don't think I've come across an instance where somebody has done me down because I'm female."