Ian Sterling
Ian Sterling is the headteacher at Castle House School, in Newport, and has been in the role for three years. As well as being a form teacher, he is responsible for the direction, wellbeing, monitoring and future-proofing of all involved in the school from pupils to staff and parents, as well as the buildings and curriculum.
HOW HAS YOUR COMPANY RESPONDED TO THE CORONAVIRUS CRISIS? We very quickly switched to a full online curriculum, welcomed children of key workers into school and set about making all buildings and procedures Covid safe. We have delivered a comprehensive curriculum in order to maintain the highest level of learning.
HAS LOCKDOWN PRESENTED OPPORTUNITIES AS WELL AS CHALLENGES? Not only have the IT skills of the staff and children reached a very high level through Teams, but because of our online provision we have seen huge confidence and belief in the school from parents.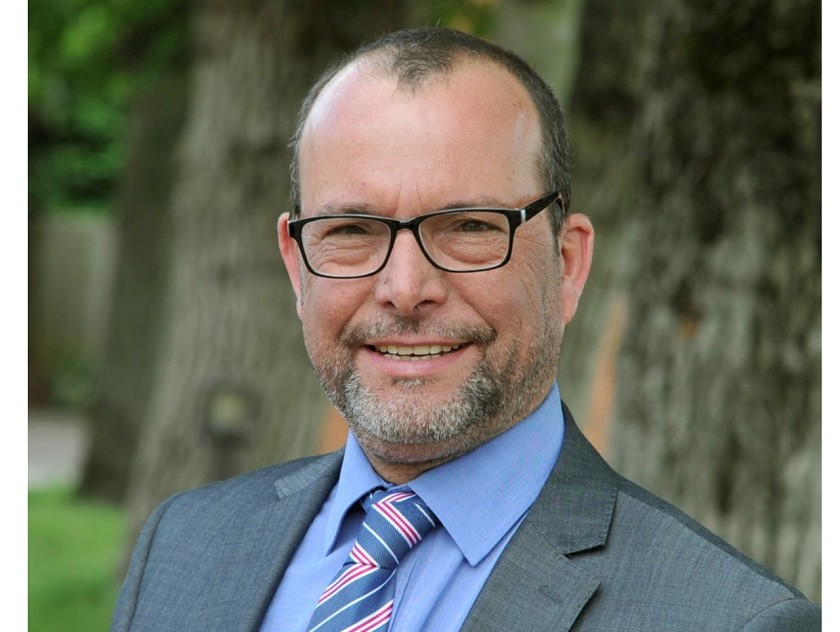 WHAT DO YOU THINK THE COVID-19 CRISIS WILL MEAN FOR YOUR INDUSTRY IN THE MONTHS AND YEARS TO COME? For years to come children will be playing catch-up where they have not had a strong online lesson delivery.
WHAT DOES THE UK'S DEPARTURE FROM THE EUROPEAN UNION MEAN TO YOUR BUSINESS, AND WORKING PATTERNS? I see a slight rise in the cost of consumables, but the impact is low unless I was to seek to employ staff who have worked abroad, or who are nationals of an EU country.
ARE THERE ANY OF THE ENFORCED WORKING PRACTICES THROUGH COVID-19 WHICH YOU THINK WORK WELL, AND WILL BE RETAINED IN FUTURE? The use of electronic systems including Teams, OneDrive, Zoom etc
HOW DO YOU HOPE YOUR COLLEAGUES WOULD DESCRIBE YOU? Hard working, compassionate.
HIGHLIGHTS OF YOUR CAREER SO FAR? Being invited to the Houses of Parliament by Lord Lexden for a celebration dinner.
FUNNY STORIES DURING YOUR CAREER? Watching a parent trying to walk around a muddy rugby pitch in high heels, the unintentional, accidental use of expletives by younger children in their writing, being offered many home made cakes by children which I have to pretend were tasty (and were not!).
PET HATES? The recent stance taken by some of the Teaching Unions who appear to be looking to pick an argument at all costs, no matter how illogical the outcome might be.
IF YOU COULD GO BACK AND GIVE YOUR YOUNGER SELF SOME WISE ADVICE, WHAT WOULD IT BE? Enjoy your time in the early years when you were working full time in the classroom without the management pressures!
HOW DO YOU RELAX AWAY FROM WORK? I look forward to golf courses reopening.
WHAT DO YOU BELIEVE IS SPECIAL ABOUT THE SHROPSHIRE BUSINESS COMMUNITY? It is so diverse yet intertwined. Different industries are all in support of each other, delivering quality solutions for the good of the whole area.
TELL US SOMETHING ABOUT YOU THAT MOST PEOPLE PROBABLY WOULDN'T KNOW. I have recently put in an application to go on Tipping Point!
YOU CAN TAKE ONE BOOK, ONE FILM AND ONE CD ONTO A DESERT ISLAND – WHAT WOULD THEY BE? Guy Martin, 'When you Dead, you Dead'; 'Raiders of the Lost Ark'; Elton John 'Madman across the Water.'
YOUR FIVE DREAM DINNER PARTY GUESTS, DEAD OR ALIVE? Jeremy Clarkson, James May, Richard Hammond, Guy Martin and Murray Walker.
WHAT WOULD YOU CHOOSE TO EAT FOR YOUR LAST SUPPER? Steak and chips, mushrooms, peppers.
AND FINALLY . . . WHAT DO YOU THINK THE NEXT 12 MONTHS HAS IN STORE? Huge opportunities if and when restrictions are lifted, with a national 'feel good' as people begin to see family and friends alongside returning to the pursuits they enjoy.