Online community for electrical contractors
Aico has launched the Aico Installer Community - a connected online community built to support Expert Installers.
It will provide a platform for electrical contractors to discover opportunities, and interact and engage with one another to share knowledge and earn rewards.
The free CPD-accredited training is available all over the UK and it is delivered by regional specification managers, providing electrical contractors with updates on legislation, products and technologies, as well as facilitating the sharing of best practice.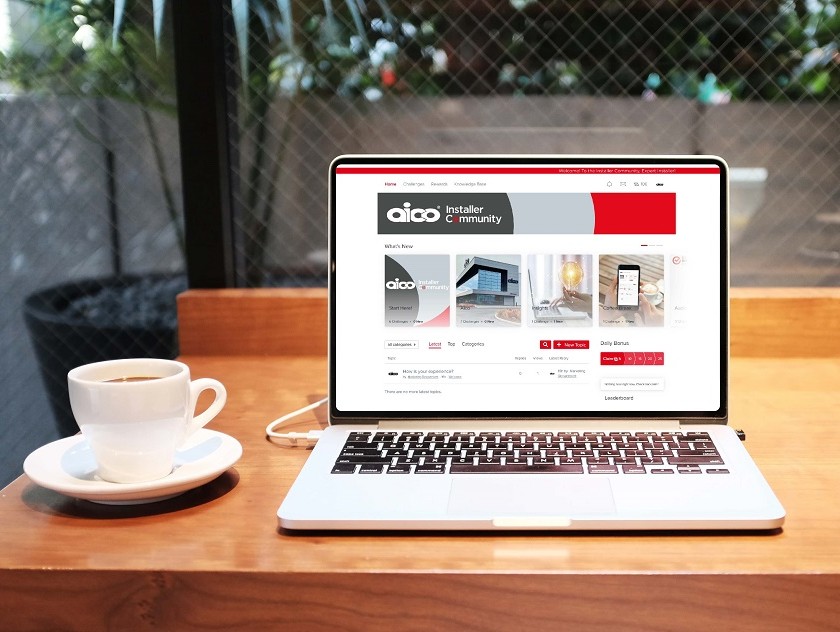 This training also provides all the information that they require to select, site, install and maintain Aico alarms to the highest quality. In recent times, the training scheme has been revamped and overhauled to adapt to the requirements of the virtual world.
The online community will provide opportunities for Expert Installers to network and connect with fellow professionals, participate in discussions and expand their knowledge. Members will be able to access the knowledge base within the community, view FAQs, how-to videos and new technical bulletins.
Challenges will facilitate learning and development and enable members to accumulate points to redeem rewards and be entered into monthly prize draws, including the chance to win an all-expenses paid trip to watch the British Superbikes.
Installers will be eligible to join the community if they completed their training after May 1, 2019. To update your training or become an Expert Installer, visit www.aico.co.uk/become-an-aico-expert-installer/.