Developers aim for zero carbon project
Helping Shropshire tackle its climate emergency and reduce the county's carbon footprint is one of the central objectives of the proposed J3 development north of the M54, with plans revealed for £40 million worth of investment in making the new community net zero carbon once completed.
Bradford Estates is proposing to create a sustainable garden village-style settlement on land to the west of the A41 in Shropshire, comprising of 3,000 sustainably developed homes and 1.8 million sq ft of commercial space, which will create up to 8,000 jobs and boost the local economy by an additional £390 million a year.
The project is estimated to generate about £100 million of new revenue for Shropshire Council over the course of development, which could be redirected towards vital local services, invested into other infrastructure upgrades and assist the council's Climate Change Task Force to meet its target of being net zero carbon by 2030 and beyond.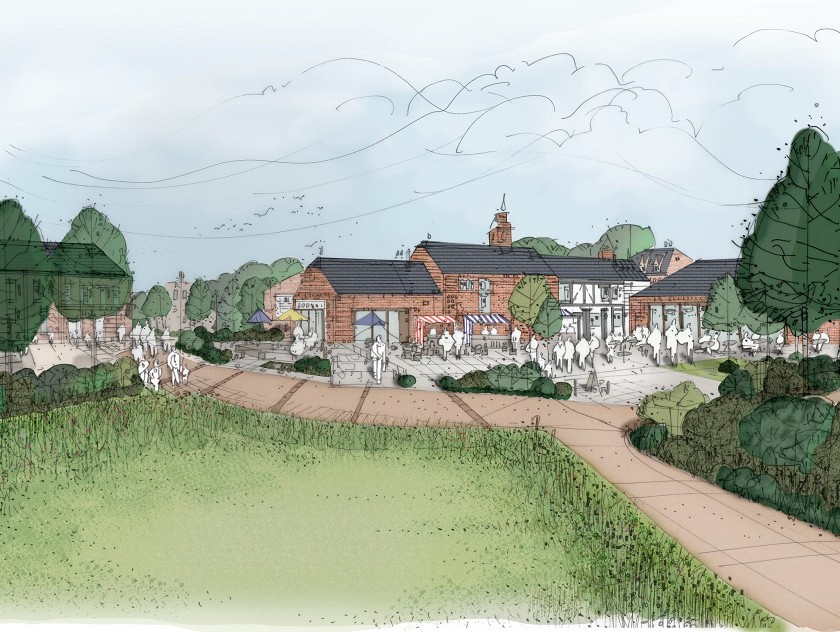 Bradford Estates' managing director, Alexander Newport, commissioned WSP, a global consultancy and world leading expert in responsible and sustainable development, to analyse the project and make recommendations that will allow Bradford Estates to achieve its goal of achieving net zero carbon status, reinforcing Alexander's commitment to creating a scheme that will not only set a standard for Shropshire, but also the UK as a whole.
"During the current Covid lockdown, we have seen a staggering reduction in carbon levels across the country, and indeed across the UK," said Alexander.
"As we look to the future, we need to ensure that we don't revert to old habits which will return emissions to pre-pandemic levels. This means a new approach to considering the environmental impact of everything we do, including future developments like J3."
The WSP report has helped Bradford Estates identify a number of clear steps which will allow it to achieve its net zero carbon ambitions, including the community being powered entirely by renewable electricity.
WSP's analysis found that a £23 million investment by Bradford Estates would see 45% of the electricity needed to power the proposed homes and commercial properties generated using 'roof tile-looking' solar photovoltaic panels. The balance would then be sourced through solar photovoltaic panels in discrete locations elsewhere on the Estate's 12,000-acres which, with around 30 solar energy sites already installed around Shropshire, would be very much in-line with other renewable initiatives across the county.
Another key component to achieving net zero carbon status at J3 is to reduce residents' travel and to implement sustainable transport.
By designing an internally self-sufficient community, which includes both homes and a strategic employment area, the requirement to travel frequently is removed from people's lives, leading to a natural reduction in transport emissions.
The plans at J3 also incorporate new local amenities such as retail, schools and recreational areas, as well as medical and doctors' facilities further reducing the need to travel, whilst at the same time alleviating pressure on local services outside of the project.
When residents do need to travel further afield, the creation of strategic bus routes and the proximity to transport links such as Cosford Railway Station a little over one mile away provide a convenient environmentally friendly option.
"To further enhance our commitment to reducing transport emissions, we intend to future proof the scheme by installing infrastructure such as battery charging points that facilitate the inevitable universal adoption of electric cars, buses and other green vehicles.
"This will be in addition to the provision of cycle and walking routes to allow people to travel around the community in a manner that also promotes their own health and wellbeing."
In addition, Bradford Estates is preparing to invest another £16 million to generate, ideally, enough renewable electricity to fully support the charging of these vehicles, and/or through offsetting any balance through initiatives such as planting trees.
"In addition to having an environmentally friendly completed development, we want to be as sustainable as possible during the build process and are currently investigating solutions for how this could be achieved," added Alexander.