Surge in sales of caravans and motorhomes
Sales of caravans and motorhomes are increasing following the Covid-19 lockdown, as more people choose to staycation in the UK rather than jet off on foreign holidays.
That's the verdict of Salop Leisure, one of the UK's leading caravan and motorhome dealerships with sales centres in Shrewsbury, Machynlleth and Stourport-on-Severn.
The company is reporting a pent-up demand for caravans and motorhomes, as a large number of first time buyers head to salerooms to make a purchase following their decision to holiday in the UK this year and for the foreseeable future.
Salop Leisure reopened its sales centres in June and sales of caravan holiday homes, touring caravan and motorhomes are substantially ahead of the same month last year.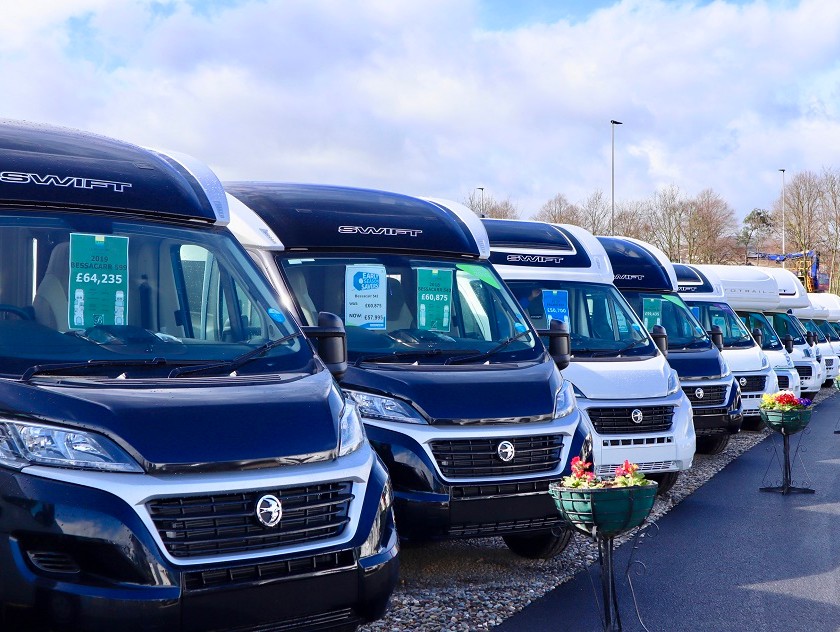 Operations director Mike Harris said the company had expected to see demand for new and previously owned caravans and motorhomes, but the level of interest had surpassed forecasts.
"Out of the touring caravans and motorhomes that we sold during June, 71% were to first time buyers," he explained. "These are people who normally spend their holidays abroad. I have had numerous conversations with customers who normally go abroad three or four times a year, but this year they have decided to staycation and explore our wonderful country.
"Uncertainty about airlines, restrictions on foreign travel and the progress of the pandemic in other countries makes people apprehensive about leaving this country."
"Now that Wales is reopening to visitors and holiday home parks are reopening, we hope to see another surge in demand. There is so much enthusiasm from our touring caravan and motorhome customers to embrace new experiences and see different parts of the country."