Expanded line up of speakers unveiled
Shropshire Chamber of Commerce has expanded its power-packed line-up of guests for a special event to mark International Women's Day.
The afternoon of online networking from 2pm-4pm on March 8, will include presentations from a beautician to the stars, a Guinness world record holder, a High Sheriff, local MP . . . and many more amazing speakers.
International Women's Day is a global day celebrating the social, economic, cultural and political achievements of women.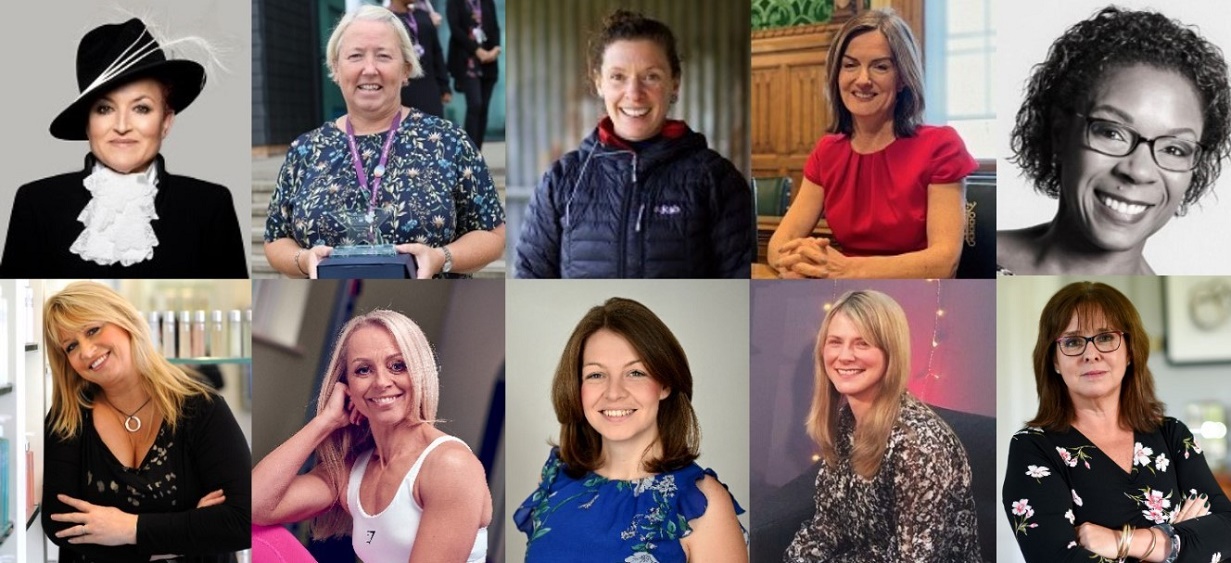 Shropshire Chamber wants to celebrate 'amazing business women' from across the county – each of the speakers will be sharing stories and top tips from their areas of expertise, and fascinating careers.
The line-up now includes:
DEBORAH MITCHELL: The owner of Heaven, based in Shifnal, who has built a multi-million pound global beauty brand from her kitchen table, boasting an array of famous clients
KELDA WOOD MBE: Founder of the Climbing Out charity who wrote herself into the Guinness Book of Records as the first adaptive athlete to row single handed across the Atlantic
DEAN HARRIS: High Sheriff of Shropshire, magistrate and businesswoman, who will talk about how the pandemic forced her to be creative and agile during her shrieval year
SUZANNE SHORROCK: A nutritionist and personal trainer for more than 20 years, she is the founder of Girls Get Lean, a new diet and fitness platform.
ELAINE COLLEY: The Telford College health and social care tutor who went back into the NHS after 13 years at the start of the pandemic, to help care for Covid-19 patients on the front line.
HAYLEY OWEN: The growth programme and strategy manager in the economic development department at Shropshire Council, and member of the Shrewsbury Big Town Plan Partnership.
STEPHANIE HENSON: After years of being glued to her computer and phone, she wanted a conscious uncoupling with tech – and has launched a new venture called techtimeout.
LUCY ALLAN: Conservative member of parliament for Telford Lucy became the first female Shropshire MP in almost a century when she was originally elected in 2015.
MARJORIE MCPHERSON: Part of the team at RTFQ in Telford, she will explain how the team uses bid writing, editorial and illustration skills to help smaller organisations win business.
MANDY THORN MBE: President of Shropshire Chamber of Commerce, chair of the Marches Local Enterprise Partnership, and chair of Marches Care in Shrewsbury.
The event is free to Shropshire Chamber members who have a Standard, Standard Plus, Corporate, Premium or Patron membership, with a charge of £10 for others.
Teresa Rowe, Shropshire Chamber's events manager, said: "We're delighted to have further expanded this power-packed line-up, which has real variety and gravitas. Delegates will get chance to hear from experts in the fields of health, beauty, fitness, nutrition, technology, economic development, politics, and a whole lot more. It promises to be a truly memorable and inspirational occasion."
For more details, or to book a place, see www.shropshire-chamber.co.uk/events/international-womens-day-conference/ or call the Chamber team on 01952 208200.
Pictured: The line-up of speakers – top row from left, Dean Harris, Elaine Colley, Kelda Wood, Lucy Allan, Marjorie McPherson. Bottom row from left, Deborah Mitchell, Suzanne Shorrock, Stephanie Henson, Hayley Owen, and Mandy Thorn.