Solar farm plans revealed for Oswestry site
Shropshire Council is to install a new solar farm on council-owned land near Maesbury Road, Oswestry, that will directly power local businesses.
It is anticipated that this will be a two-phase project, with the council committed to generating 2MW of clean energy at the site. To put this into context, 2MW is enough to power 1,000 homes.
By supplying the energy generated by the solar array to local businesses, the council will be helping them to reduce both their carbon emissions and their running costs.
Under current proposals, it is estimated that the solar array will save around 250 tonnes of carbon per year, which would fill nearly 56 Olympic swimming pools or 1,236 double-decker buses, and is the equivalent of nearly 274 return flights from Birmingham to Athens.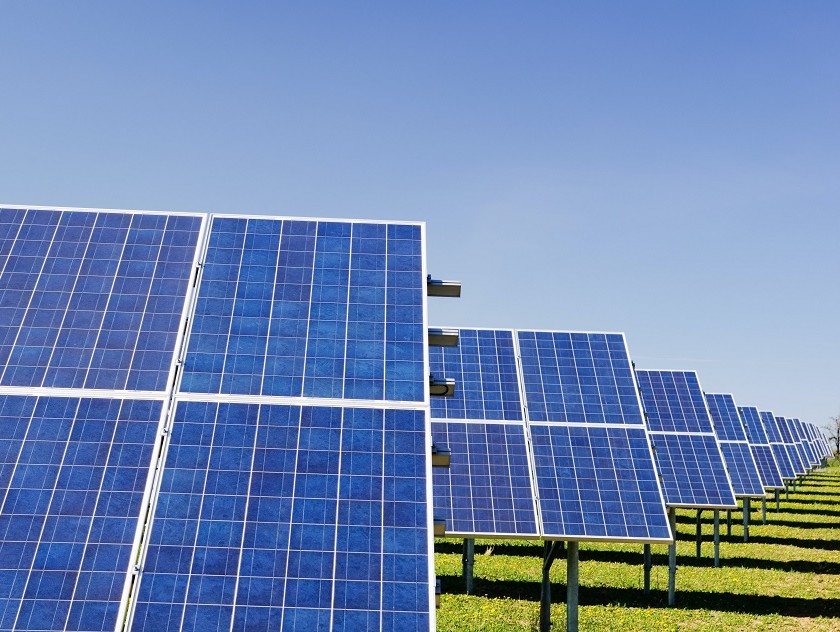 Revenue generated from the sale of solar power will be used to repay the cost of the solar array and then be reinvested in council services to benefit communities across Shropshire.
The solar array will sit on top of the former landfill site near Maesbury Road, which is located in the middle of the industrial estate off Glovers Road/Maesbury Road in Oswestry. It will cost approximately £1-2 million, and is expected to have a lifespan of 25-30 years.
This project in Oswestry will be the first of a number of similar schemes on council-owned land across the county, as the council works to boost renewable energy generation, and access to it, in Shropshire.
Dean Carroll, Shropshire Council's cabinet member for adult social care, public health and climate change, said: "This new solar farm demonstrates the council's commitment to driving down its own carbon footprint and that of the wider county.
"To achieve our ambition of reaching net-zero carbon by 2030, investment is required, but the longer term benefits, including reinvesting profits into services for Shropshire residents and businesses, far outweigh the initial investment.
"A huge amount of work has been done behind the scenes to 'ready the ship' for important projects, like the solar array in Oswestry, to be delivered. The road to achieving our ambitions is going to be challenging, so I'm extremely proud that the council is able to deliver this exciting project, which will be the first of many."
In December 2020, Shropshire Council published its first corporate Climate Change Strategy and Action Plan, which included the delivery of a solar array in Oswestry.