Eyewear specialist takes top award
Director of Style Optique in Market Drayton, Eva Davé, has received an UK Optical Industry award for 'Supplier of the Year' with her new e-learning platform, Eyewear Styling Academy, at the UK Optician Awards.
Eyewear Styling Academy, which is only in its second year of operation, is an accredited, educational e-learning platform for the optical industry conceived by director, Eva Davé, after successfully developing eyewear consultation services for customers and wanting to share the process with her industry colleagues.
The UK Optical Industry Awards , which were held online, celebrated those who have excelled with the optical industry. In the hotly contested category of 'Optical Supplier of the Year', five businesses had been shortlisted and on the evening, it was announced that the judges chose the Eyewear Styling Academy as winners for ''their fun and innovative approach which makes a difference to both practices and patients and brings UK dispensing into the 21st Century.''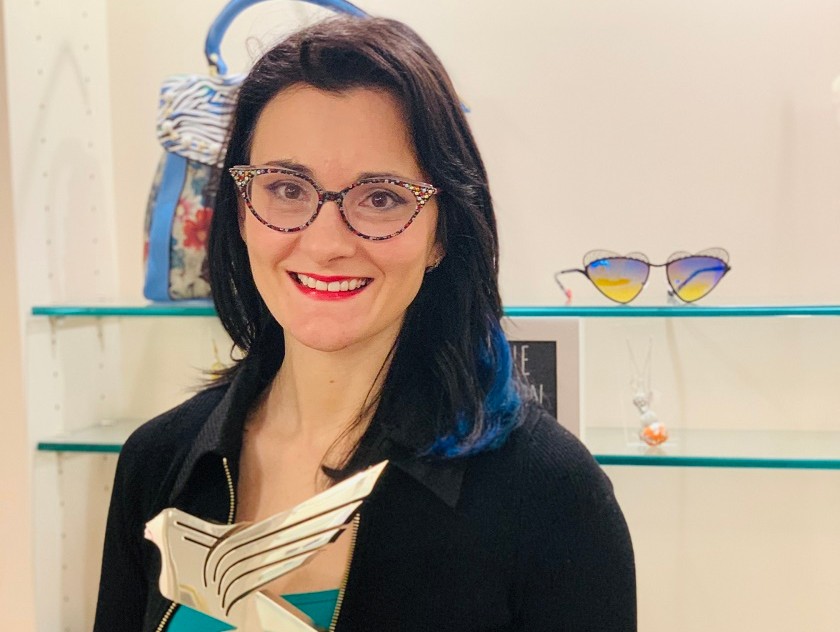 Judges were looking for companies who met the following criteria: excelled at its customers' needs; demonstrated excellence in service, quality and relationships; demonstrably met customers expectations; given an above expected level of service; and been innovative at engaging customers.
Eva Davé, founder and director of the Eyewear Styling Academy also optometrist, image consultant and director of Style Optique said:
''I decided to launch the Eyewear Styling Academy as I had been getting frustrated with how little style advice there was for optical practices who wanted to assist their clients with finding their perfect eyewear.
"Through my own style training and years of development in my practice, I learnt how to develop a method of helping my clients find eyewear that they loved and felt proud to wear. I decided to take what I had learnt and share it with the optical industry leading to the development of the e-learning platform for other opticians and optical practice owners.
"To have been chosen as a winner in this popular category is extremely humbling and I am over the moon!''