Business club member scoops top award
A tree consultant and Telford business club member is celebrating after winning a prestigious regional award.
Mark Chester, who runs Cedarwood Tree Consultants based at Wormbridge, won the Best Tree Care Consultant Expert for the West Midlands category at the SME (Small Medium Enterprise) News Awards for 2021.
Mark, who is a member of BNI Thomas Telford (a chapter within BNI Shropshire), said: "I was absolutely delighted to be told about the award win - it came as quite a surprise because I didn't even know I had been put forward for it. I have no idea who nominated me.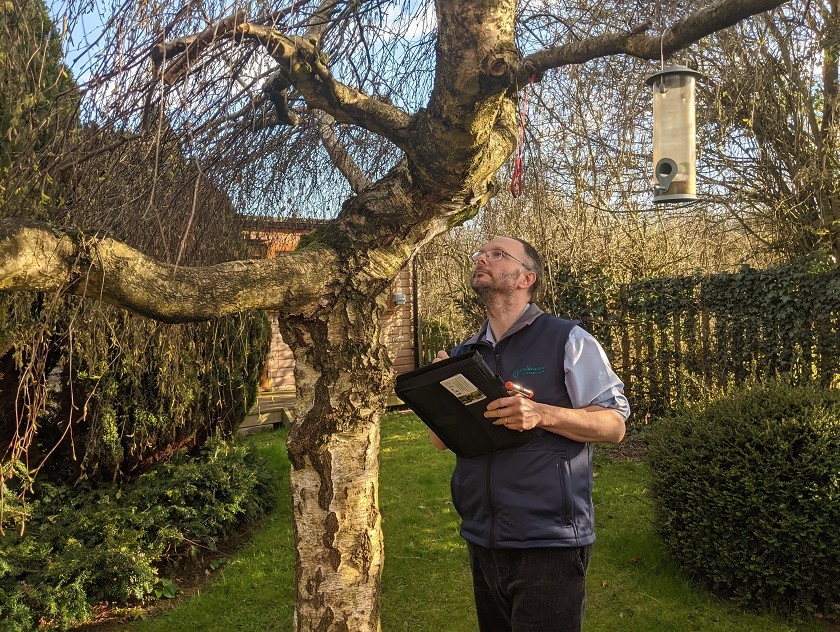 "Someone was clearly impressed with how we operate and thought we were worthy of consideration so thank you, whoever you are.
"My link with BNI Shropshire has been hugely beneficial. If it hadn't been for lockdown and Zoom I wouldn't have got involved with BNI and after joining as a member of BNI Thomas Telford I made contact with people I wouldn't otherwise have connected with. It has been very powerful."
Mark started working with trees about 25 years ago and has helped clients over a wide geographical area including Herefordshire, the Midlands, the South East, South West and Wales.
He offers a highly-specialised service in providing tree reports to support planning applications, planning feasibility assessments, tree valuations TPO appeals and applications, home buyer reports, safety and management inspections, tree planting advice and woodland management.
Mark is also an accredited expert witness in legal matters including issues such as legal boundary disputes and personal injury claims where a tree is involved.