Recycling deal delivers manufacturing boost
Telford-based AO Recycling is to begin supplying two different forms of recycled plastic extracted from old fridges to Volution Group, which will be used to create sustainable ventilation systems.
The move will help Volution move closer to reaching its key target of using 90% recycled materials in the manufacturing of its products.
After coming under target last year due to supply chain issues, this new source of material from AO will put the UK-based manufacturer of domestic ventilation fans one step closer towards its commitment.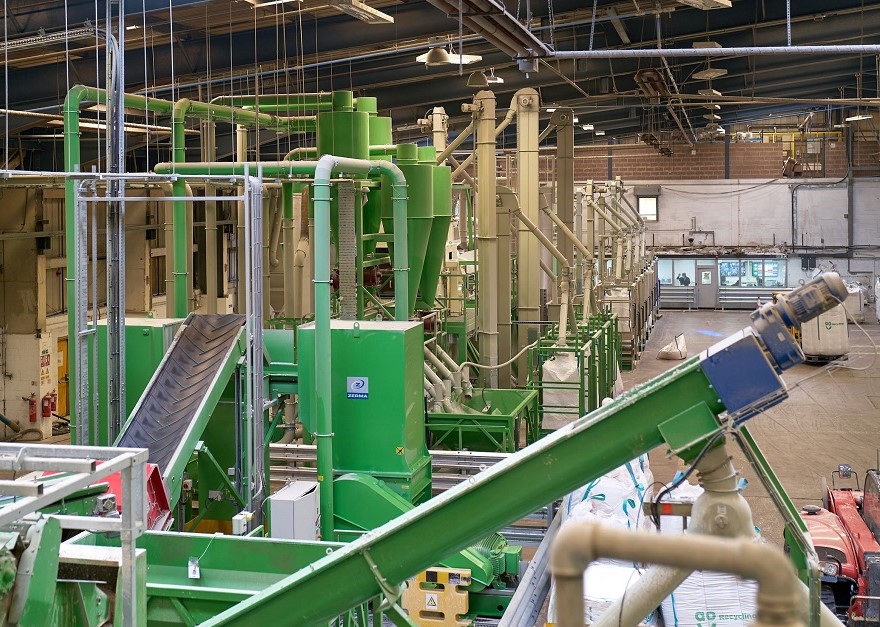 Over the last year, AO has supplied Volution with recycled high impact polystyrene (HIPS) from approximately 63,000 recycled fridges, collected from customers' homes, and moving forward, the retailer will also be providing recycled acrylonitrile butadiene styrene (ABS).
The recycled ABS will be used to produce a range of parts including the fan chassis of the ventilation and components, with the HIPS continuing in the manufacture of the ducting accessories.
After opening its Telford-based recycling plant in 2017, AO has now recycled an incredible five million appliances through its Collect & Recycle service, where both customers and the public can book to have their appliances taken away to be responsibly disposed of. The plastic collected from old fridges is cleaned and refined into reusable HIPS and ABS at its plastic plant.
Rob Sant of AO Recycling said: "We're so pleased our partnership with Volution helps them close in on their target of using 90% recycled plastic in their manufacturing process by 2025. As a retailer, We're proud to be producing high quality recycled plastic that can be easily used in new long life products. We will continue to invest in our plastic recycling plant as we believe this is key to fulfilling our long-term goals."